Member of the Best Attorneys of America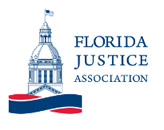 Member of the Florida Justice Association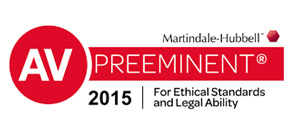 Top Rated by AV Preeminent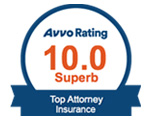 Superb Rated by Avvo

Top Rated by Super Lawyers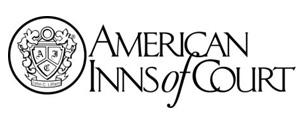 American Inns of Court
Sarasota Insurance Lawyer
Becoming an owner of a new home or business is an exciting time, but accidents can and do happen. Natural disasters, fires, and accidents are all unpredictable events that property owners have to consider when buying a property.
Severe weather such as flooding, hurricanes, and other natural disasters are all threatening to a property owner's investment. While many homeowners choose to protect their property against these risks, few understand all of the details in their insurance policy concerning whether the damage will be fully covered.
Flood, wind, and rain insurance are all common types of insurance that property owners may purchase seeking to protect themselves from financial harm in the event of an emergency; however, insurance companies often fail to provide adequate services to these property owners.
Although most property owners believe that their insurance will cover all of their damages, far too many homeowners and business owners' insurance claims are denied, delayed, or even ignored. This leaves property owners in a dangerous state where they may be left to pay for their own medical bills, property repairs, and replacement of valuable and sentimental property.
Being displaced due to severe damage to your property is enough of an emotional burden without the added expenses of medical bills, repairs, and a neglectful insurance company.
Insurance companies must be held accountable for inadequate protection. Insurance holders pay insurers in good faith with the expectation that they will be protected against expensive repairs, and they deserve proper coverage. If they are denied proper coverage, legal recourse is the next step.
---
Experienced Attorney Focused on Insurance Law
Germain Law Group is a law firm dedicated to providing clients with the highest quality legal representation against insurance companies who have failed to perform their duties to insured property owners.
Working out of Sarasota, Florida, in Sarasota County, Germain Law Group represents a wide range of clientele with various legal issues, some of which including bad faith, commercial property damage, and ordinance coverage.
As the founder of Germain Law Group, attorney Michael B. Germain has dedicated his career to providing top-notch representation to all of his clients. Michael B. Germain works with his clients examining the details of their cases to determine the best course of action and tailors his strategy to their circumstances.
He works diligently to ensure that each client has a thorough understanding of how their process will occur and the likely outcomes. Germain Law Group thrives on communication, transparency, and a high level of detail to give all clients a sense of comfortability in the legal process.
If you are in Sarasota County, North Point, Venice, or a surrounding area and think you have been short-changed by your insurance company, call Germain Law Group at (941) 316-0333 or go online to schedule a free consultation with a skilled insurance attorney. An attorney will work with you to determine the best strategy for your specific circumstances.
---
Fighting to Maximize the Insurance Benefits You Deserve
For any property owner in a dispute with their insurance provider, it is extremely important to note that these companies and their agents are determined to pay you the least amount of money possible. Despite the kind words of representatives, you are not your insurer's first priority.
To control your case, it is important to understand your opposition. Your insurer will have a team of attorneys working on their behalf. You should prepare yourself as well.
With insurers having teams of in-house counsel, it is extremely important for you to have a knowledgeable team behind you as well. The attorneys at Germain Law Group give their clients' cases complete attention and work meticulously to find discrepancies in the insurer's defense.
The attorneys at Germain Law Group are well versed in communicating with insurance companies, and have the knowledge necessary to prevent insurers from escaping liability.
---
An Insurance Lawyer Working for You in Sarasota
If you have experienced damage or a total loss of property due to an emergency or accident, do not feel pressured into agreeing to less than you deserve. You are not required to settle with your insurance company; you have options.
If any of this sounds familiar to your situation, contact Germain Law Group at (941) 316-0333, or fill out our online form to get started with your free consultation. The future of your property depends on your actions today.
Michael Germain represents clients throughout the City of Sarasota, the county seat of Sarasota County in the southern end of the Tampa Bay Area. He also represents clients throughout Sarasota County including North Port, Venice, Fruitville, and Siesta Key.
In Manatee County, he fights for his clients in insurance disputes in Bradenton, Palmetto, Ellenton, Anna Maria, Holmes Beach and the surrounding areas. He also represents clients in Charlotte County in Punta Gorda and Desota County in Arcadia. His main office is located in Tampa, FL, and serves clients throughout Hillsborough County and the surrounding areas in the northern portions of Tampa Bay.
---
Meet Our Attorney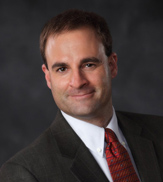 Michael B. Germain
Michael B. Germain is the founder of the Germain Law Group. For over a decade, Michael has been involved in litigating insurance claims and complex commercial matters.
Read More