Member of the Best Attorneys of America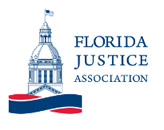 Member of the Florida Justice Association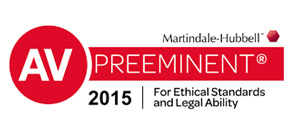 Top Rated by AV Preeminent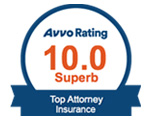 Superb Rated by Avvo

Top Rated by Super Lawyers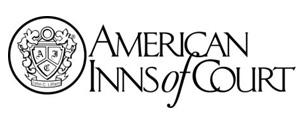 American Inns of Court
Homeowners Insurance
A home is often the biggest investment a person makes in his or her lifetime. Although homeowners insurance is not mandatory under Florida law, lenders do require it and most homeowners purchase this type of insurance to protect their home, property and possessions, even after the mortgage is paid off.
Homeowners insurance is a form of property insurance and is intended to offer financial peace of mind when a calamity strikes by compensating for the damage or loss that occurred. Homeowners insurance policies typically cover both natural and unnatural disasters and the damage or losses that occur as a result, as well as losses that may occur due to theft or other crimes.
Sometimes, however, insurers dispute or deny legitimate claims filed by homeowners insurance policyholders or act in bad faith once a claim is filed.
Homeowners Insurance Lawyer in Sarasota, FL
If you have a policy to insure your home in Sarasota, Florida, or Sarasota County, FL, and you filed a homeowners insurance claim that had been delayed, disputed, or denied, contact an experienced local property insurance attorney to assist you.
Insurers, which are for-profit companies, are notoriously tight-fisted in making monetary distributions, even when the terms of a homeowners insurance policy seem to be clear to the policyholder. When an insurer acts in bad faith after a claim is filed, the company might be held civilly liable.
The property insurance lawyers at Germain Law Group in Sarasota, Florida know how to deal with insurance companies. Our experienced attorneys have demonstrated an ability to negotiate with insurers to obtain the maximum payout after a homeowners insurance claim is filed. We will proceed to court, if necessary, in order to obtain just compensation for our clients.
Germain Law Group represents clients throughout Sarasota County, FL, including the cities of Sarasota, North Port and Venice. We also serve Manatee County, including the cities of Bradenton and Palmetto; DeSoto County, including the city of Arcadia; Highlands County, including the cities of Sebring and Avon Park; and Hardee County, including the city of Wauchula. Our Southwest Florida clients come from all corners of these five counties.
Don't confront your insurance company alone about your homeowners insurance claim. Confront them with a skilled property insurance attorney as your legal advocate.
Contact Germain Law Group at our Sarasota, FL, office today by calling (941) 316-0333 to schedule an appointment with one of our homeowners insurance law attorneys.
---
Types of Homeowners Insurance Coverage in Sarasota, Florida
Homeowners Insurance is a form of property insurance, which is defined under Section 624.604 of the Florida Statutes. Property insurance covers "real or personal property, … whether on land, in the water or in the air, against loss or damage from any and all hazard or cause, and against loss consequential upon such loss or damage, other than non-contractual legal liability for any such loss or damage."
Homeowners insurance policies do not cover every possible calamity. Homeowners insurance policies often exclude coverage for losses from flood or sinkholes (which require a specific, separate "flood insurance" or "sinkhole insurance" policies in Florida), and some other types of water damage, damage from earthquakes or mudslides, damage from nuclear causes, or property damage that is intentionally inflicted.
Florida insurers typically offer a wide range of homeowners insurance policies, which may be any of the following:
Homeowners-1 (HO-1): The most basic and limited type of policy and covers only a few causes of damage, including fire, lightning, smoke, wind and theft. Mortgage lenders often require borrowers to have HO-1 insurance as a minimum or after a prior policy is canceled.

Homeowners-2 (HO-2): An HO-2 policy usually expands coverage to additionally include specific types of water damage, building collapses, falling objects, electrical damage and vandalism not covered by a typical HO-1 policy.

Homeowners-3 (HO-3): The most common type of homeowners insurance, HO-3 policies usually cover most property damage from all perils, except for those specifically excluded from the policy (such as floods and sinkholes), but HO-3 does not cover personal property.

Renters Insurance (HO-4): This type of insurance covers the possessions contained inside a rented structure, but not the building itself.

Homeowners-5 (HO-5): The same type of coverage as the HO-3, but HO-5 also covers all personal possessions. HO-5 insurance is less common than HO-3 insurance today, because many people buy additional policies (or "riders") to cover specific items of personal property, such as jewelry, furs, coins, or collections.

Condominium Insurance (HO-6): Condominiums operate under different real estate laws than single-family properties or rental properties. HO-6 policies are designed for condominium owners.

Manufactured (Mobile) Home Insurance (HO-7): Mobile homes are more susceptible to certain types of loss than other residences. HO-7 insurance is available for owners of manufactured homes or mobile homes.

Homeowners-8 (HO-8): A type of policy specifically designed for older homes that is similar to HO-1 insurance, HO-8 provides cash value for loss or damage, which may be significantly more than replacement value. Historic homes and homes with unique architectural features are often covered by this type of insurance, when the replacement value of the home is more than the market value of the home.
Most homeowners insurance policies require the policyholder to pay a deductible amount before any compensation for loss or damage is paid.
A qualified attorney who focuses on insurance issues will be able to review your policy and help you identify any gaps in coverage, while providing advice on how to fill those gaps. It is important to know what the insurance policy for your home covers and what is excluded.
---
Process for Filing a Homeowner's Insurance Claim in Sarasota, Florida
Before you file a homeowners insurance claim in Sarasota, Florida, it is smart to consult with a knowledgeable insurance attorney. It is important to provide the insurer only with necessary and correct information, but offering too much information may jeopardize the claim and any award of compensation.
A skilled insurance attorney will be able to offer advice about what to say — and what not to say — when discussing a homeowners insurance claim with the insurer, or you may choose to have an attorney represent you in all dealings with the insurer.
In addition, legal time constraints exist for filing a claim, so it is equally important to know the deadlines for filing a claim. If you wait too long to file a claim, you may be legally precluded by the statutes of limitations, which impose deadlines on when a claim may be filed. If you miss your deadline, your claim will be denied.
Recent pro-business legislative revisions to Florida law changed the statute of limitations for property claims arising due to hurricane and windstorm damage from five years to three years. This shorter time period underscores how it is important to make sure these types of claims are filed on time.
Under Florida's recently revised laws, insurance providers to may limit sinkhole damage coverage and withhold payments for home damage until the repairs have been made. This means that when a sinkhole damages a home, the homeowner must pay for repairs before the insurer provides any financial relief.
Insurers are often reluctant to pay after a claim is made, so it is important to obtain written documentation when seeking a claim, document every conversation with written notes, and retain all letters, correspondence, and records of any purchases or receipts pertaining to your home's damage.
Photos and videos often also tell a story about the amount of damage or loss, so make a video record when damage occurs and throughout the entire claims process, especially if repairs are made in expectation of remuneration. This documentation will help your insurance provider process your claim faster and will serve as evidence if any legal action is required.
---
Why Insurers Dispute Homeowners Insurance Claims in Sarasota, FL
Insurers sometimes dispute or deny homeowners insurance claims, or make a pennies-on-the-dollar settlement offer. You do not have to accept an insurer's offer or counter-offer, but you should know some of the reasons why insurance providers dispute or deny claims, which may include:
Cause of the damage was excluded in the policy

Disclosures about certain items in the home were not made when the policy was purchased, or certain conditions required by the insurer were not satisfied

Policy premiums were unpaid or paid late, voiding or canceling the policy

The homeowners insurance claim was fraudulent
A homeowners insurance provider that refuses to pay a claim for damage or loss must provide the policyholder with the specific reasons why the claim was denied and the specific provisions that allow the insurer to deny the claim. The "fine print" of insurance policies is complicated, but if your insurer fails to follow the guidelines for denying a claim, the company may be acting in bad faith.
Among the bad faith breaches that an insurance company may commit are failure to timely pay a claim, unnecessarily delaying the claims process, and paying less than what the policyholder should have received for damages. If you have negotiated with an insurance company and you have encountered any of these roadblocks, contact a skilled insurance lawyer at Germain Law Group.
Homeowners insurance disputes and denials can be expensive, exhausting and exasperating. A skilled insurance attorney in Sarasota, FL may be able to relieve the stress involved and help you recover the proper damages that you are entitled to, or proceed with appropriate legal action on your behalf.
---
Additional Resources
Florida Homeowners Insurance Toolkit — This handy 32-page guide, produced by Florida's Department of Financial Services, is a must-read for homeowners.
Homeowners Insurance Overview — Florida's Division of Consumer Services and its Chief Financial Officer provide information and advice to consumers about Homeowners Insurance on this official state website.
Florida Office of Insurance Regulation (FOIR) — Homeowners Insurance Statutes — Find links to the pertinent Florida Statutes that address Homeowners Insurance.
---
Find a Homeowners Insurance Attorney in Sarasota, FL
If you filed a claim for damage or loss that should be covered by your homeowner's insurance policy in Sarasota, FL, and your insurer is giving you the runaround or has denied your expected benefits, consider discussing your situation with one of our local property insurance attorneys.
The experienced homeowners insurance attorneys at Germain Law Group know all about the tactics employed by insurance companies throughout Sarasota County and the nearby areas and are prepared to counter them with vigor.
Germain Law Group represents clients in homeowners insurance cases throughout Sarasota County, as well as Manatee, DeSoto, Highlands, and Hardee counties. Our Sarasota office is conveniently located at 6151 Lake Osprey Drive, Suite 300, near the intersection of Interstate 75 and University Parkway (Exit 213 off I-75).
Your insurer is obligated to compensate you properly after a homeowners insurance claim and not give the runaround. Call Germain Law Group at (941) 316-0333 today to take an end run around your insurance company to recover what is rightfully yours.
Meet Our Attorney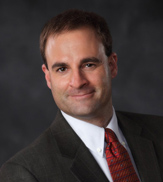 Michael B. Germain
Michael B. Germain is the founder of the Germain Law Group. For over a decade, Michael has been involved in litigating insurance claims and complex commercial matters.
Read More