Member of the Best Attorneys of America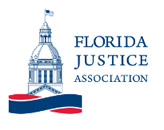 Member of the Florida Justice Association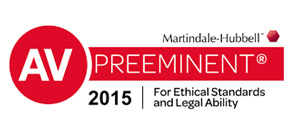 Top Rated by AV Preeminent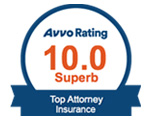 Superb Rated by Avvo

Top Rated by Super Lawyers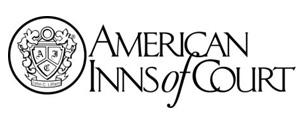 American Inns of Court
Liability Insurance
Liability insurance in Sarasota, Florida, can take a number of forms.
Anyone who drives a vehicle is required by the State of Florida to maintain liability insurance through a comprehensive automobile insurance policy to cover possible bodily injury, damage to another person's vehicle or property, and in case an uninsured motorist inflicts harm on the driver or the driver's passengers or vehicle.
Homeowners in Sarasota, FL, are also liable for injuries that may occur on their property. Liability insurance is typically a common component of homeowners insurance policies.
Landlords and owners of businesses in Sarasota, both large and small, also routinely obtain General Liability Insurance to protect their investments from financial loss in case someone sustains an injury while on their property. General liability insurance, also known as commercial insurance, or commercial general liability insurance (CGL), is designed to protect businesses from liability lawsuits.
However, lawsuits do arise from liability issues, and often a person claims to be seriously injured and seeks significant monetary compensation for his or her alleged injuries from whomever the claimant considers to be a liable party with deep pockets.
Some insurance companies dispute, delay, deny liability insurance claims, or act in bad faith, which can leave a property owner liable — even if the insurer was contractually obligated to cover the claim.
Liability Insurance Attorney in Sarasota, FL
In our litigious society, it is unfortunate but true that when someone is injured or property is lost or damaged, liability is often an immediate concern. Two questions that quickly arise are:
Who is responsible for the injury, loss, or damage?

Who is going to pay the expenses related to the injury, loss, or damage?
If someone was injured or allegedly suffered a loss or damage to insured property and accuses you or your business of being liable, you should contact an experienced insurance attorney to assist with your case. A qualified insurance company can help you defend yourself in negotiations with insurance companies and in court, if necessary.
If you are a business owner or homeowner who is being sued for a liability insurance issue, then you should also seek the counsel of a knowledgeable insurance lawyer who can help you assess the situation and provide advice about how to proceed.
Contact Germain Law Group today to schedule a free consultation with a competent liability insurance lawyer in Sarasota, Florida. Germain Law Group focuses solely on insurance cases and represents insurance policyholders in all types of liability insurance claims, including liability cases brought by and against businesses, homeowners, and drivers.
Germain Law Group represents insurance policyholders throughout Sarasota County, FL, including the cities of Sarasota, North Port, and Venice. Many of our clients also come to us from Manatee County, including the cities of Bradenton and Palmetto. We also serve clients in DeSoto County, Highlands County, and Hardee County in Southwest Florida.
We are prepared to answer your questions about liability insurance and help you defend yourself and your investment.
Call (941) 316-0333 today to schedule an appointment to speak with an insurance law attorney at the Sarasota, FL, office of Germain Law Group.
---
Liability Insurance Information Center for Sarasota, FL
Liability Insurance Policies in Sarasota, Florida

Understanding the Policy Limits of Liability Insurance
---
Liability Insurance Policies in Sarasota, FL
In Sarasota, Florida, Commercial General Liability (CGL) policies are designed to protect businesses from lawsuits by persons, including customers or patrons of the business, who are injured or sustain property damage or loss as a result of an incident that occurs on a commercial property site. Falling objects, slippery floors and parking lot mishaps are common claims in these types of cases.
Businesses and individuals may seek liability insurance in many areas, including:
General Liability Insurance

Small Business Liability Insurance

Automobile Liability Insurance

Personal Liability Insurance

Professional Liability Insurance

Employers Liability Insurance
Business owners have many insurance options, and a wise business owner, or the corporate entity that oversees a local franchise, should protect the company from monetary damages by securing an insurance policy that covers workplace accidents. A business owner's insurance policy will often bundle liability insurance with workers compensation and property insurance.
In addition, workers compensation insurance provides for damages sustained by employees while they are on the job. Business property insurance is designed to cover damages to a business property.
Liability insurance policies are intended to cover the costs of certain types of incidents and protect property owners from financial repercussions in cases of:
Bodily injury or Serious Bodily Injury

Personal Injury

Property Damage, including damage to a third p

erson'

s property

Advertising that is false or misleading
---
Limits on General Liability Insurance Policies in Sarasota, FL
CGL policies do not typically cover non-property-related claims, such as sexual harassment claims, worker injuries or vehicular accidents that occur on the job, claims for wrongful termination, or claims of malpractice by a licensed professional (lawyer, doctor, dentist, etc).
Insurance companies are required by Florida law to provide legal defense for a liability insurance policyholder when a policyholder is sued, and satisfy any judgment against a policyholder for the full amount of insurance coverage. Many CGL policies also cover medical expenses.
An insurance company that disputes or denies a CGL claim may be in breach of contract and subject to a bad faith claim.
Under Florida's statutes of limitations, a business has four years to file a bad faith claim against an insurer (Florida Statutes, § 95.11(3)). Claims filed after more than four years are invalid. Check with a qualified insurance attorney to find out how dates for statutes of limitations are calculated.
---
Additional Resources
U.S. Small Business Administration — Types of Business Insurance — The SBA provides information about business insurance, including liability insurance for small businesses, on its website.
Florida Office of Insurance Regulation — Professional Liability Insurance — FOIR maintains a website with helpful insurance information, including a page with links to searchable databases related to professional liability insurance.
---
Find a General Liability Insurance Attorney in Sarasota, FL
If you are a business owner involved in a liability insurance dispute with an insurer in Sarasota, Florida, you should speak to an experienced insurance lawyer about your case.
Germain Law Group represents insurance policyholders throughout the Sarasota, Florida area. Our Sarasota office, at 6151 Lake Osprey Drive, Suite 300, in the University Commons Shopping Center, is near the intersection of Interstate 75 and University Parkway (Exit 213) at the edge of the Lakewood Ranch community.
We serve clients throughout Sarasota County, including the cities of Sarasota, North Port and Venice, as well as residents of Manatee County, including Bradenton, and DeSoto, Highlands, and Hardee counties. We appear in both county and state courts for our clients, including:
Sarasota County Courthouse 2000 W. Main St. Sarasota, FL 34237
The 12th Judicial Circuit Court of Florida has jurisdiction over cases in Sarasota, Manatee and DeSoto counties. We appear at the main courthouse in Sarasota, Florida and satellite offices elsewhere in the county and surrounding counties, including the following courts:
Judge Lynn N. Silvertooth Judicial Center 2002 Ringling Blvd. Sarasota, FL 34237

R.L. Anderson Administrative Building 4000 S. Tamiami Trail Venice, FL 34293

Manatee County Judicial Center 1051 Manatee Ave., W. Bradenton, FL 34205

DeSoto County Courthouse 115 E. Oak St. Arcadia, FL 34266
Liability insurance issues are often complex. Find a qualified general liability insurance lawyer in Sarasota to help you protect your rights when you face a liability issue because experience can be a difference-maker. Call Germain Law Group at (941) 316-0333 to discuss your case today.
Meet Our Attorney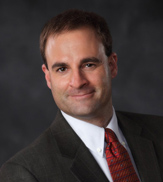 Michael B. Germain
Michael B. Germain is the founder of the Germain Law Group. For over a decade, Michael has been involved in litigating insurance claims and complex commercial matters.
Read More