Member of the Best Attorneys of America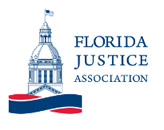 Member of the Florida Justice Association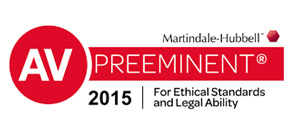 Top Rated by AV Preeminent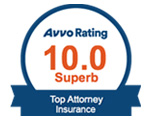 Superb Rated by Avvo

Top Rated by Super Lawyers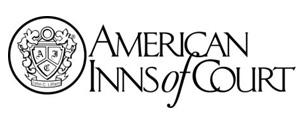 American Inns of Court
Automobile Insurance
Florida is now the third most-populous state in the U.S., with more than 20 million residents. Despite the rapid growth of the Sunshine State, mass transportation has developed slowly — if at all in many places — forcing most people to drive in order to reach their destination in a timely and efficient way.
As any driver in Sarasota, Florida, knows, traffic jams can present unexpected roadblocks and lead to mounting frustration. But when a Sarasota driver is involved in a car accident, getting around without a car and fighting about payment for repairs can be a total exercise in futility. Even when nobody is injured as a result of an accident, filing an automobile insurance claim is often a painful experience.
After a car accident, your automobile insurance company will investigate a claim to determine who was at fault. Your insurance company or the other driver's insurance company may dispute the claim for any number of reasons, including asserting that the vehicular damage was pre-existing, assigning fault to the wrong driver, or burying a claimant in paperwork in an effort to delay or deny the claim.
Auto Insurance Lawyer in Sarasota, FL
If you were involved in a car accident, or if you filed an auto insurance claim in Sarasota, Florida, contact Germain Law Group today to schedule a free consultation with an experienced attorney for automobile insurance claims.
We have many years of experience representing auto insurance policyholders in claims negotiations. Germain Law Group always fights for the rights of our clients and we are not afraid to confront insurers who act in bad faith during the processing of an automobile insurance claim.p>
Germain Law Group represents clients against insurance companies throughout Sarasota County, FL, including the cities of Sarasota, North Port, and Venice. Many of our clients also come to us from Manatee County, including the cities of Bradenton and Palmetto, as well as from nearby inland areas, including DeSoto, Highlands, and Hardee counties.
Our attorneys are qualified and knowledgeable in all aspects of insurance law. We know how the system works and we use our knowledge to your advantage in settling your claim.
Call Germain Law Group at our office in Sarasota, FL, today at (941) 316-0333 to make an appointment with one of our experienced automobile insurance law attorneys.
---
Sarasota, FL Car Insurance Information Center
Types of Auto Insurance in Florida

Auto Insurance Coverage Required by Florida Law

Filing an Insurance Claim after an Auto Accident in Florida
---
Types of Automobile Insurance Available in Sarasota, Florida
Florida insurance companies offer several types of auto insurance for Florida drivers, including:
Personal Injury Protection (PIP)

Property Damage Liability (PD or PDL)

Bodily Injury Liability (BI or BIL)

Uninsured Motorist Bodily Liability (UM or UMBI)

Underinsured Motorist Bodily Liability
Personal Injury Protection (PIP): PIP, which is required under Florida's "No-Fault Insurance" law, covers a driver up to the monetary limits of the policy, regardless of who was at fault for an accident resulting in injury. PIP also covers certain occupants of a vehicle who are injured in an accident, including children, household members, and other passengers who do not have their own PIP insurance or do not own a vehicle.
Property Damage Liability (PD or PDL): PD insurance is intended to pay for damage to another person's vehicle or property as a result of a car accident involving a driver who is determined to be at fault for the accident.
Bodily Injury Liability (BI or BIL): BI insurance coverage is intended to pay for medical bills or injuries that result in bodily injury, serious bodily injury, or death as a result of the actions of an at-fault driver. BI is supposed to pay up to the amount of the policy's maximum amount. Also, an insurer is obligated under a BI policy to provide legal representation for an insured person who is sued as a result of an auto accident.
Underinsured/Uninsured Motorist Liability (UM or UMBI): As many as 10 percent or more of all Florida drivers are estimated to be driving without insurance. UM coverage is optional in Florida, but it is recommended to cover expenses arising out of an accident with an uninsured driver or an underinsured driver whose policy coverage limits are less than the expenses resulting from a bodily injury.
---
Auto Insurance Coverage Required by Florida Law
The Florida Statutes, Title XXXVII, Chapter 627, Sections 627.730 to 627.7405 (Florida's "No-Fault" insurance law), provide for medical, surgical, funeral, and disability insurance benefits regardless of fault, and require motor vehicle insurance securing such benefits, for motor vehicles required to be registered in Florida, with respect to motor vehicle accidents (F.S. § 627.731).
Under the law, all Florida drivers who own or register a vehicle are required to purchase automobile insurance. Personal injury protection (PIP) and property damage liability (PDL or PD) are required, but bodily injury liability protection (BI or BIL) is not required by law, nor is Comprehensive Automobile Insurance.
Minimum auto insurance coverage amounts in Florida are $10,000 for PIP and $10,000 for PDL. In addition, Florida's Financial Responsibility law (F.S. § 324.021) requires drivers who are at fault for a vehicular accident to carry full liability insurance, which consists of the minimum PIP and PDL amounts stated above (per person, per accident), as well as BI protection of $10,000 per person and $20,000 per accident.
Although not required by Florida law, many people also elect to have Uninsured Motorist (UM) insurance, which protects them from accidents with people who (illegally) drive with no insurance or not enough insurance.
---
Automobile Accident Claims in Sarasota, Florida
Reputable auto insurance companies employ a staff of professional appraisers who are dispatched to assess the damage to vehicles and property and determine the costs of a car accident. Section 626.9743 of the Florida Statutes specifies that the payout for damages should be either the fair market value (FMV) of the vehicle before the accident or the actual cash value (ACV) of the vehicle before the accident occurred.
An automobile insurance attorney can help you maximize the benefits you may receive for your injuries, damage, or loss, by fighting for your rights against recalcitrant insurers that stonewall, dispute, or deny benefits.
Unfortunately, a car insurance company may assert that damage to a vehicle occurred prior to the accident for which the claim was filed. An insurer may deny coverage for medical, surgical or hospital costs, or assert that any damage or losses are excluded by the "fine print" in the auto insurance policy.
If your insurance company or the other party's insurance company are less than forthcoming, you should consider consulting with a competent insurance lawyer in Sarasota, FL, to represent you in negotiations with the company — or in court if necessary.
Insurers dislike court proceedings because they occur in an arena that is out of their control. A capable, proven Sarasota insurance lawyer may be your best defense when negotiations stall or a settlement offer is inadequate.
An insurance company that delays payment for more than 20 days, or an insurer that is otherwise uncooperative in reaching a settlement agreement, may be acting in bad faith.
An insurer may have a legitimate reason for delaying payment, but if so, the insurer is required under Florida law to provide the claimant with a written explanation as to why the claim is being delayed. A qualified insurance attorney may be able to convince an insurer that a quick, honest settlement is in everyone's best interest to avoid costly litigation.
---
Additional Resources
Florida Statutes, Title XXXVII, Chapter 627, Sections 627.7261 to 627.746 — Read the actual Florida statutes pertaining to Motor Vehicle and Casualty Insurance Contracts, including laws that insurance companies operating in Florida must follow, and other legal provisions, including definitions of terms, and information about contracts, rates, and statutes of limitations.
Florida Department of Highway Safety and Motor Vehicles (DHSMV) — Frequently Asked Questions about Automobile Insurance — The State of Florida provides helpful information for Florida drivers, including insurance coverage requirements and suggestions for drivers involved in car accidents. The main DHSMV office in Sarasota, FL, is located at:
101 S. Washington Blvd. Sarasota, FL 34236-6993 Phone: (941) 861-8300, option 2 Hours: Monday through Thursday, 8:30 a.m. to 5 p.m.; Fridays, 8:30 a.m. to 5:30 p.m.
Florida Office of Insurance Regulation (FOIR) — Automobile Insurance — Find helpful information and links related to automobile insurance at the FOIR website.
---
Find an Attorney for Auto Insurance Claims in Sarasota, FL
Auto insurance claims are among the most common in the insurance industry. Nevertheless, insurers sometimes delay a settlement, dispute the settlement amount, or deny payment of any settlement amount altogether.
If you are involved in a dispute with an insurance company over an automobile insurance claim, then contact Germain Law Group today to schedule an appointment with an experienced and insightful auto insurance attorney to discuss the particular facts of your case.
Germain Law Group represents insurance policyholders in Florida, including the City of Sarasota, Florida, and throughout Sarasota County, and in the surrounding areas of Manatee, DeSoto, Highlands, and Hardee counties.
Our Sarasota office is conveniently located in the University Commons Office Center at 6151 Lake Osprey Drive, Suite 300, just off Interstate 75 and University Parkway (Exit 213).
Bring a capable, knowledgeable Sarasota insurance attorney into your quest for just and proper compensation after an auto accident. Call Germain Law Group at (941) 316-0333 today.
Meet Our Attorney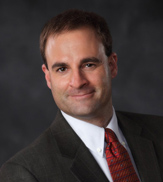 Michael B. Germain
Michael B. Germain is the founder of the Germain Law Group. For over a decade, Michael has been involved in litigating insurance claims and complex commercial matters.
Read More