Member of the Best Attorneys of America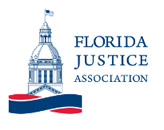 Member of the Florida Justice Association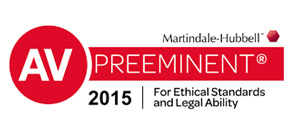 Top Rated by AV Preeminent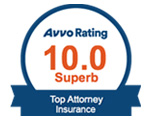 Superb Rated by Avvo

Top Rated by Super Lawyers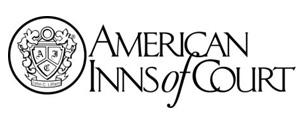 American Inns of Court
Life Insurance: FAQ
The attorneys at Germain Law Group represent the beneficiaries of a life insurance policy after a claim is denied. At Germain Law Group, we know you have questions about life insurance claims, so here are some frequently asked questions from policyholders or people interested in life insurance:
What is life insurance?

What is ERISA?

What is bad faith?

How much time does a life insurance company have to pay my claim?

Is a life insurance company allowed to deny my claim?

How much will an attorney cost to pursue my life insurance claim?
---
What is Life Insurance?
Life insurance policy is basically a contract with an insurance company, just like any other form of insurance. In exchange for premium payments, the insurance company provides a payment, known as a death benefit, to beneficiaries upon the insured's death.
Life insurance is usually chosen based on the needs of the owner. Term life insurance generally provides protection for a set period of time, while permanent insurance, such as whole and universal life, provides lifetime coverage. It is important to note that death benefits from all types of life insurance are generally income tax-free.
---
What is ERISA?
The Employee Retirement Income Security Act of 1974, or ERISA, protects certain assets so that funds placed in retirement plans during their working lives will be there when they retire.
ERISA is a federal law that sets standards for pension plans in private industry. If an employer maintains a pension plan, ERISA specifies when an employee must be allowed to become a participant or how long they have to work before they have a no forfeitable interest in their pension. ERISA also determines how long a participant can be away from their job before it might affect their benefit or whether their spouse has a right to part of their pension in the event of their death.
---
What is Bad Faith?
Bad faith is the fraudulent deception of another person or the intentional or malicious refusal to perform some duty or contractual obligation.
Bad faith is not the same as prior judgment or negligence. One can make an honest mistake about one's own rights and duties, but when the rights of someone else are intentionally or maliciously infringed upon, such conduct demonstrates bad faith.
---
How much time does a life insurance company have to pay my claim?
Life insurance companies must investigate your claim within a reasonable period of time. This is usually never longer than two months of when the claim was filed or in accordance with the life insurance policy terms. An insurance company may try to discourage you from hiring a life insurance lawyer by wrongfully delaying your life insurance claim, offering a reduced settlement amount, or making other efforts to avoid paying the full amount of your claim.
If your life insurance claim has been wrongfully delayed, you should speak to an experienced life insurance lawyer here at Germain Law Group about possible causes of action for bad faith.
---
Is a life insurance company allowed to deny my claim?
Yes, if there are legitimate reasons for a denial, then a life insurance company can deny a claim mad by the insured. Unfortunately, life insurance companies use medical misrepresentation and many other reasons to wrongfully delay or deny life insurance claims. In fact, the success of a life insurance company depends upon profits and payments such as avoiding payment of the full amount of proceeds or denying claims.
You should never accept a reduced settlement or denied life insurance claim without the advice of a life insurance attorney who has experience in dealing with life insurance companies. At Germain Law Group for Sarasota, FL, we have helped many clients fight insurance companies to get the right amount that they were entitled to.
---
How much will an attorney cost to pursue my life insurance claim?
The Germain Law Group in Sarasota, FL, offers contingency-based legal representation on nearly every life insurance case. This allows our clients to secure the protection that they are entitled to without worrying about how to afford an attorney.
Our life insurance lawyers will collect wrongfully delayed and denied life insurance proceeds on behalf of you and your family, and no legal fees will become due before your delayed or denied life insurance claim is paid. Contact us today (941) 316-0333 to discuss your claim.
---
Attorney for Liability Insurance Coverage in Sarasota, FL
If you have questions about liability insurance coverage in Sarasota, FL, or the surrounding areas, then contact an experienced insurance attorney at Germain Law Group. We help individuals settle disputes with their insurance company after a denial or the failure to pay all of the money owed under the policy.
Meet Our Attorney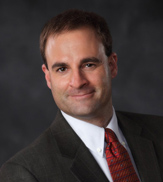 Michael B. Germain
Michael B. Germain is the founder of the Germain Law Group. For over a decade, Michael has been involved in litigating insurance claims and complex commercial matters.
Read More