Member of the Best Attorneys of America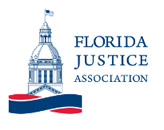 Member of the Florida Justice Association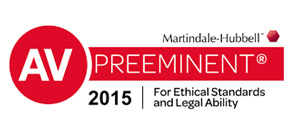 Top Rated by AV Preeminent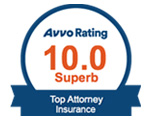 Superb Rated by Avvo

Top Rated by Super Lawyers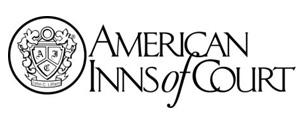 American Inns of Court
Insurance Law
Both individuals and businesses have insurance policies. Some types of insurance, like health insurance and automobile insurance, can be required by law.
The main purpose of insurance is to limit liability after an accident or unexpected occurrence that results in property damage or injury. People often pay high premiums for coverage because they believe the insurance company will adequately compensate for losses associated with the accident or loss.
Many times, however, insurance companies will attempt to offer the lowest possible settlement or deny a claim altogether. If this happens, it is crucial that you seek an experienced insurance law attorney in Sarasota, FL, to help you maximize the benefits paid by the insurance company.
Attorney for Insurance Law in Sarasota, Florida
Germain Law Group advocates for the rights of the insured throughout the North Port-Sarasota-Bradenton Metropolitan area. By ensuring that those insurance companies are held accountable to those that they insure, Attorney Michael B. Germain helps individuals and businesses receive what they are lawfully entitled.
Michael Germain is experienced in a myriad of insurance matters, including property insurance, life insurance, health insurance, automobile insurance, ERISA claims, and disability insurance.
Contact Germain Law Group at (941) 316-0333 or submit an online form for a confidential consultation. In your consultation, Attorney Germain will guide you through your options.
We represent clients throughout Sarasota County and in the surrounding counties of DeSoto County, Manatee County, and Charlotte County, Florida.
---
Types of Florida Insurance Cases
Germain Law Group represents clients who need assistance with many different kinds of insurance. Some of the most common cases that Germain Law Group handles include:
Property Damage Claims
Policyholder's Rights
General Liability Insurance
Disability Insurance
ERISA Claims
Life Insurance
Health Insurance
Worker's Compensation
---
Property Insurance in Florida
Almost all Florida homes have to have some level of property insurance. Considering the number of natural disasters, from hurricanes and floods to wildfires and lightning strikes, Florida property owners are subject to very harsh weather conditions that can cost thousands in property damage. Property insurance can come in multiple forms, including:
Personal property
Builder's Risk
Business Interruption
Condo Associations
The extent and limitation of coverage will depend on the type of insurance purchased and the terms of the policy.
---
Auto Insurance
Under Florida law, each driver is required to maintain a minimum amount of coverage for an automobile. The purpose of car insurance is to compensate the driver who was not "at fault" for the car collision for the damages caused by the accident. Car insurance can cover losses from medical costs, property damage, lost wages, or other incidental costs occurred as a result of the accident.
The following types of auto insurance coverage are available in Florida:
personal injury protection (PIP)
property damage liability (PD or PDL)
bodily injury liability (BI or BIL)
underinsured motorist liability
uninsured motorist liability
Claims often arise when the insurance company offers a settlement that is insufficient to cover the costs incurred from damages.
---
Life Insurance
People purchase life insurance in the event of unexpected death. In Florida, a person can purchase two types of life insurance (1) permanent life insurance, which is continual, and (2) term life insurance, which lasts for a number of years.
Having a life insurance claim denied can be excruciating, especially during a grieving time for a family. Many people expect life insurance to cover, at the very least, burial costs, which can be upwards of thousands of dollars.
---
Disability Insurance
Disability insurance commonly referred to as long-term care insurance is purchased in advance by an individual in case of physical or mental disability, which would materially affect routine functions.
Disability insurance policyholders generally rely on disability insurance to cover regular expenses, including mortgage payments, car payments, long-term care or rehabilitative facilities, and other necessary expenses
Many disability insurance policies have hidden provisions or exclusions in the policy, which create a high risk of denial of disability claims. It is recommended to consult an experienced disability insurance lawyer immediately after the denial of a disability claim.
---
Additional Resources
Hurricane Research – Visit the National Oceanic and Atmosphere Administration for more information about hurricane statistics in Florida and to find out the number of hurricanes that have taken place across the State of Florida and whether your property is at risk.
Insurance Rate Standards - Visit Online Sunshine, the official website of the Florida Legislature for more information on the standard insurance rates and contracts under Florida law. The Statute includes rates for all classes of insurance.
---
Find an Attorney for Insurance Law in Sarasota County, FL
If you or someone you know has an insurance law claim, it is crucial that you act quickly. Florida has a statute of limitations for insurance claim lawsuits, which sets a time limit for filing the initial insurance claim.
While the range may be anywhere from two to five years, it is best to file an insurance claim as soon as possible. An experienced insurance law attorney can use this time to collect any time-sensitive information such as evidence and witness testimonies.
Germain Law Group represents clients throughout the Northport-Sarasota-Bradenton Metropolitan area in surrounding cities like Sarasota, Bradenton, Hernando De Soto, North Port, and Venice, Florida.
Call (941) 316-0333 or submit an online evaluation form to schedule a one-on-one with Attorney Michael Germain.
---
This article was last updated on Friday, January 22, 2018.
Meet Our Attorney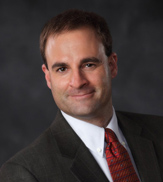 Michael B. Germain
Michael B. Germain is the founder of the Germain Law Group. For over a decade, Michael has been involved in litigating insurance claims and complex commercial matters.
Read More