Member of the Best Attorneys of America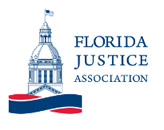 Member of the Florida Justice Association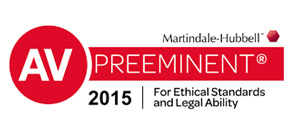 Top Rated by AV Preeminent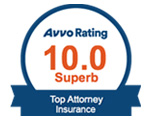 Superb Rated by Avvo

Top Rated by Super Lawyers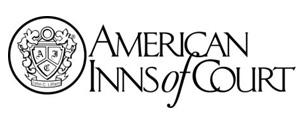 American Inns of Court
Property Insurance
Your jewelry, clothing, appliances, electronic devices, fine art, rare coins and collections are all considered to be your personal possessions, but generally, only a small amount of their value is covered by homeowners insurance or renter's insurance policy.
If you own anything of considerable value that is not fully covered under your homeowners or renters insurance policy, you should have personal property insurance to recover the full value of any damage or loss that occurs.
If your personal property is damaged, lost, or stolen in Sarasota, Florida, you may be unable to recover the full value unless you added a personal property rider to your homeowners or renters insurance policy or bought a separate policy to insure a specific item or items.
Unfortunately, insurance companies sometimes contest or delay personal property damage or loss claims submitted by policyholders and occasionally attempt to deny a claim altogether, even when a rider or separate personal property policy exists.
Lawyer for Property Insurance Disputes in Sarasota, FL
If you filed an insurance claim for damage or loss of personal property in Sarasota, FL, and your insurer is contesting or delaying your claim or disputing the monetary amount of property in question, or if your insurer has denied your claim, you should contact an experienced local property insurance attorney. Your insurance company may be acting in bad faith, which is against the law.
The personal property insurance lawyers at Germain Law Group in Sarasota, Florida are adept at dealing with insurance companies. Michael Germain is a knowledgeable insurance law attorney with more than a decade of experience in negotiating with insurance companies for the maximum benefits for his clients. When the case can't be resolved, Michael Germain is ready to file a lawsuit in court to fight for the rights of our clients to maximize the money paid on the insurance policy.
Germain Law Group represents clients throughout Sarasota County, FL, and in neighboring Manatee, DeSoto, Highlands and Hardee counties. From our office in northeast Sarasota, Florida, we serve the cities of Sarasota, North Port, Venice, Bradenton, Palmetto, Arcadia, Sebring, Avon Park, and Wauchula, as well as all other communities in the five-county area.
Your damaged, destroyed or stolen personal property is important to you, especially if you took the time and effort to insure it separately. If your insurer is disputing your claim or the value of what you lost of something that was near and dear to you, contact a Sarasota attorney who is experienced in insurance law.
Call Germain Law Group at our Sarasota, FL, office today at (941) 316-0333 to schedule an appointment with one of our dedicated personal property insurance law attorneys.
---
Property Insurance in Sarasota, Florida
Personal property is generally defined as possessions other than real property, which includes land, real estate, and buildings or structures on the land. Personal property is generally anything else owned by a person.
"Property insurance" is defined under the Florida Statutes, Title XXXVII, Chapter 624, Section 624.604, as:
"Insurance on real or personal property of every kind and of every interest therein, whether on land, water, or in the air, against loss or damage from any and all hazard or cause, and against loss consequential upon such loss or damage, other than noncontractual legal liability for any such loss or damage."
Examples of personal property may include, but are not limited to:
Airplanes and helicopters
Antiques
Art (including Fine Art)
All-Terrain Vehicles (ATVs)
Audio Equipment and Media (TVs, Stereos, Amplifiers, Speakers, CDs, Records, Cassettes, etc.)
Automobiles and Cars
Boats and Vessels, including Water Scooters
Books
Cameras
Cash
Cell Phones
Clothing, Linens, etc.
Coins
Collections
Computers, Printers, Monitors, and Other Peripherals and Computer Media
Firearms, Guns, Handguns, Shotguns and Other Weapons
Furniture
Furs
Jewelry
Motorcycles
Musical Instruments
Snowmobiles
Trucks; or
Video Equipment and Media (DVDs, Blu-Ray Discs, etc.).
Some people even insure a body part, such as their legs or hands (think dancers or surgeons). You can't get much more personal than that.
---
What is Covered by Personal Property Insurance in Florida?
Personal Property insurance usually covers damage or loss that occurs due to natural disasters, including hurricanes, lightning, and wind, fire, smoke, and water damage. Unnatural disasters, such as explosions, collapse of a building, or falling objects, may also be covered. Vandalism and theft are also typically covered.
Most personal property insurance policies require documentation of the items claimed as damaged or lost and some policies require a "deductible" amount to be paid by the policyholder before the claim is paid by the insurer.
It is important to know what is covered under your policy and what is not covered. A reputable insurance provider can review your policy with you to find any gaps in your coverage.
In 2011, Florida enacted business-friendly laws that give policyholders less time to file a claim by reducing the statute of limitations from five years to three years for hurricane and windstorm property insurance claims. In addition, the time to file a claim now begins at the time of the incident instead of the time when an insurer allegedly acted in bad faith or breached a contract.
If your personal property insurance claims have been wrongfully denied or disputed by your insurance company, or if your provider acted in bad faith regarding your personal property claim, you should consult with an experienced Sarasota, FL property insurance attorney.
---
Personal Property Insurance Claims in Sarasota, Florida
Anyone who files a claim for loss or damage of personal property should be careful about disclosing information to the insurer that could jeopardize the claim. Don't disclose too much information, because an insurer may use it to delay or deny a claim.
The language of a personal property insurance policy may state that the policy covers either:
Replacement Cost; or
Actual Cash Value (ACV)
It is important to know the difference because the compensation could vary widely depending on which type of compensation is available under the policy.
An experienced personal property insurance attorney will be able to offer advice before a claim is filed, or assist in the filing of the claim, while assuring that the insurer is provided only with necessary and accurate information. As your legal advocate, an insurance lawyer can also expedite the claims process in ways that a person who represents himself or herself cannot.
Any attorney who is intimately familiar with the way insurance companies operate would urge any client to document the damage with photos or videos, keep accurate records of all conversations with insurance company representatives, preserve all written correspondence, including emails, and retain receipts of expenses related to damage repairs.
By dutifully documenting everything, you allow the insurer less of a chance to dispute or deny your claim for the loss or damage of personal property, while providing evidence if your case goes to trial. Documenting insured personal property before a loss or damage occurs, with photos and/or appraisals, is best.
---
How Insurance Companies Dispute Personal Property Insurance Claims in Sarasota, FL
It is important to remember that insurance companies are for-profit businesses that specialize in risk assessment. Policyholders, who paid for insurance in good faith, are sometimes blindsided by hidden clauses or the "small print" of a policy that may allow the insurer to skirt its fiduciary responsibility after a claim is filed.
Insurers may dispute or deny a personal property insurance claim for many reasons, including:
A clause or wording in the policy means that the property was not covered by the policy;
The value of the property is in dispute;
Insurance premiums were not paid at all or were not paid on time, voiding the coverage;
The claim was made fraudulently.
Under Florida law, an insurer that refuses to pay a personal property claim must provide its reasons for the denial, including citing the specific portion of the policy that allows the company to deny the coverage and the reasons for the denial. A company that fails to comply with this law may be acting in bad faith.
When the value of the personal property is disputed by the insurer, it may make a settlement offer that is far below the value of the property that was lost or damaged.
Remember that you are in no way obligated to accept a low-ball offer. A skilled property insurance attorney may be able to negotiate a better settlement. If your insurer fails to make a better offer, you may need to go to court to obtain justice.
If you paid your premiums on time, you are entitled to receive just compensation for your loss or damages under the provisions of your policy and your insurer is prohibited by law from acting in bad faith without facing possible legal consequences.
Anyone who has even been involved with an insurer related to a personal property dispute or denial knows about the aggravation and time involved in the process, not to mention the costs. All you want is fair compensation for your lost or damaged property, which is what you paid the insurer for in the first place. A qualified insurance attorney may be able to help by representing your interests.
---
Additional Resources
Florida Statutes, Title XXXVII, Chapter 627, Part X — Insurance Rates and Contracts — Find the Florida laws related to insurance rates and contracts, including personal property insurance, at § 627.7011.
Guide to Insuring Your Personal Belongings - The lessons and tips articulated in this New York Times article from 1987 are timeless.
Insurance Information Institute (iii.org) — How Much Homeowners Insurance Do I Need? - An informative article from the leading insurance trade association for insurance companies in the U.S. includes a section on personal property insurance.
---
Find an Attorney for Personal Property Insurance Claims in Sarasota, FL
If you bought an insurance policy for certain items of personal property and any of those items were lost, damaged, or stolen in Sarasota, Florida or Southwest Florida, contact Germain Law Group today to schedule an appointment with one of our personal property insurance attorneys to discuss your case.
If you already filed a claim with your insurer and your claim has been delayed or denied by your insurer, Germain Law Group can help.
Germain Law Group represents clients in personal property insurance cases throughout Sarasota County, as well as Manatee, DeSoto, Highlands, and Hardee counties. Our Sarasota office is located in the University Commons Office Center at 6151 Lake Osprey Drive, Suite 300, near the intersection of Interstate 75 and University Parkway (Exit 213).
You deserve to be made whole after your personal property is lost, damaged or stolen. Call Germain Law Group at (941) 316-0333 today to start down your path to recovery.
This article was last updated on Friday, January 19, 2018.
---
Meet Our Attorney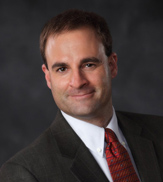 Michael B. Germain
Michael B. Germain is the founder of the Germain Law Group. For over a decade, Michael has been involved in litigating insurance claims and complex commercial matters.
Read More