Member of the Best Attorneys of America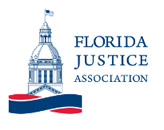 Member of the Florida Justice Association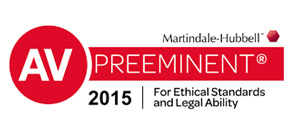 Top Rated by AV Preeminent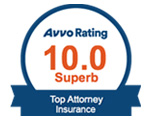 Superb Rated by Avvo

Top Rated by Super Lawyers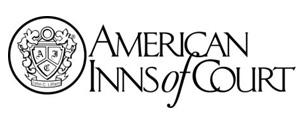 American Inns of Court
Car Accidents
After a car accident, you can pursue a personal injury legal claim against the at-fault driver based on a claim of negligence. Act quickly to contact a personal injury attorney for your car accident. Over time, evidence can be lost, and memories begin to fade.
Although the statute of limitations in Florida Statute Section 95.11(3) creates a four (4) year deadline for filing a personal injury or property damage complaint, you should seek out the services of an attorney as soon as possible after the car accident.
Florida adheres to a comparative negligence system to determine the amount and allocation of liability in negligence cases. This means that each person who is at fault for an accident or injury is liable to the extent of his or her portion of the fault. Negligence exists when someone has a duty to act with reasonable care and fails to do so, causing harm to another person.
In some car accident cases, negligence is clearly on one party. In other cases, several parties were negligent to some degree. Determining who is negligent often comes down to the physical evidence and statements of the witnesses to the crash. Your attorney can help you find the best ways to preserve that favorable evidence that will help your case.
Attorney for Car Accidents in Sarasota, FL
Michael Germain represents in wrongful death cases after a fatal accident or deadly crash. He represents clients after a serious or life-threatening crash on I-75, as well as the other interstates, U.S. Highways, State Roads, and County Roads throughout Sarasota County, FL. Tamiami Trail, or other busy roadways in Sarasota County, FL.
If you or a loved one was injured in a serious car accident, we know you need justice. While you are missing work, the medical bills will start to pile up. You need a personal injury attorney that can help you through the process as you fight to maximize your claim. Do not make a statement to any insurance company until after you have contacted an experienced personal injury attorney.
Call now for a free evaluation to find out how much your claim might be worth. We can help you obtain all of the information about your accident so that you can focus on recovering from your injuries. We can obtain your hospital and doctor records.
Michael Germain handles wrecks that involve an underinsured or uninsured motorist, to look for the best way to find coverage for your medical bills, pain and suffering and lost wages. Do not wait too long to seek out the services of an attorney. Florida has a statute of limitations that applies to any personal injury claim including a car accident.
---
What Should You Do After a Car Accident?
After a car accident, you should stop and remain at the scene of the crash. Make sure that help is called if anyone is injured in the wreck. If your vehicle is blocking traffic, you can move it out of the way, but you should stay as close to the scene as possible. You can call a tow truck if you are unable to move the vehicle off the roadway.
Florida law requires you to report the accident to the local police department, sheriff, or the Florida Highway Patrol if the crash involves any personal injury or any property damage over $500.
You can take other steps to protect yourself after a car accident if it is safe to do so, such as taking pictures of the scene and the damage to the vehicles. This evidence might be significant if you decide to bring a lawsuit for personal injuries that you sustained in the crash.
For this reason, it is important to make sure the accident report is written to document who is at fault. You should also keep your own records about the time and date of the accident, the crash investigator's name and agency, and the make, model, tag number, vehicle identification number of any cars involved in the crash.
When possible, write down the other driver or driver's insurance information and provide that information to your insurance company immediately.
If your vehicle is damage from the crash, report the damage to your insurance company and make sure the repairs are done by a reputable body shop. Take pictures of your vehicle before any repairs are made.
If you are injured in the accident, go to your family physician or the emergency room if your injuries require emergency medical attention. Make sure you keep a record of what doctors or hospitals you have visited.
---
This article was last updated on Friday, January 22, 2018.
Meet Our Attorney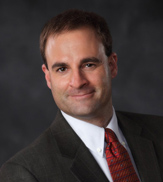 Michael B. Germain
Michael B. Germain is the founder of the Germain Law Group. For over a decade, Michael has been involved in litigating insurance claims and complex commercial matters.
Read More