Member of the Best Attorneys of America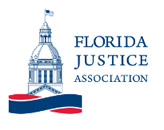 Member of the Florida Justice Association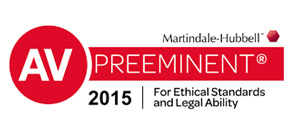 Top Rated by AV Preeminent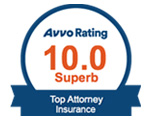 Superb Rated by Avvo

Top Rated by Super Lawyers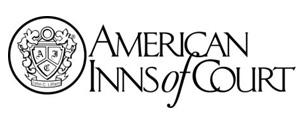 American Inns of Court
Bad Faith
As a policyholder, you might have many questions about your insurance company such as what does the term insurance bad faith mean, or what are my rights under my insurance policy, or does an insurer have the right to deny my claim. Well, these are all common questions asked my policyholders.
All too often insurance companies deny liability for a claim, even when they know they shouldn't. If your insurance company has unreasonably denied payment to you or unreasonably delayed in providing the coverage you are entitled to receive, you may have a basis to file a civil lawsuit and receive financial compensation.
Bad faith can occur in numerous types of insurance claims, including:
Auto Insurance

Health Insurance

Homeowner's Insurance

General Liability Insurance

Property Insurance

Renter's Insurance
Let our firm hold your insurance company accountable for the timely, efficient and appropriate treatment of your claim. We will ensure your insurance company fulfills its obligations and will hold them accountable for their failure to do so.
Attorney for Bad Faith Claims in Sarasota, FL
At Germain Law Group, in Sarasota, Florida, we are committed to helping people who are treated unfairly by their insurance company. There are statutory conditions to filing a bad faith claim in a first-party dispute and legal representation is usually necessary to comply with all the requirements.
Germain Law Group represents clients and fights insurance companies for acting with bad faith throughout Sarasota County, FL, including the cities of Sarasota, North Port, and Venice. We also defend and welcome clients from Manatee County, including the cities of Bradenton and Palmetto, as well as from nearby inland areas, including DeSoto, Highlands, and Hardee counties.
Insurance companies have lawyers, so why shouldn't you? Here at Germain Law Group, we offer free initial consultations to learn more about your claim to the insurance companies and determine whether bad faith existed.
To discuss your insurance law matter with an experienced lawyer, contact our firm today at Germain Law Group.
Information Center for Bad Faith Claims in Florida
Definition of Bad Faith in Florida

Examples of Bad Faith Acts in Florida

Examples of Bad Faith Acts under Liability Insurance

Damages Permitted for Bad Faith Insurance Claims
---
Definition of Bad Faith in Florida
In Florida, bad faith is defined as intentional dishonest by not fulfilling legal or contractual obligations, misleading another, entering into an agreement without the intention or means to fulfill it, or violating basic standards of honesty in dealing with others.
Florida recognizes what is called "implied covenant of good faith and fair dealing" which is breached by acts of bad faith, for which a lawsuit may be brought for the breach of contract. The question of bad faith may be raised as a defense to a suit on a contract.
Bad faith by an insurance company occurs if the insurer fails to settle claims when the obligation to settle a claim has become reasonable under the insurance policy coverage in order to influence settlements under other portions of the insurance policy coverage.
Certain provisions of Florida statutes also explain how insurance companies can commit bad faith acts:
Fla. Stat. § 626.9541 - Unfair methods of competition and unfair or deceptive acts or practices;

Fla. Stat. § 626.9551 – Favored agent or insurer; coercion of debtors;

Fla. Stat. § 626.9705 – Life or disability insurance; illegal dealings;

Fla. Stat. § 626.9706 – Life insurance; discrimination on basis of sickle-cell trait prohibited;

Fla. Stat. § 626.9707 – Disability insurance; discrimination on basis of sickle-cell trait prohibited; or

Fla. Stat. § 627.7283 – Cancellation; return of unearned premium.
---
Examples of Bad Faith Acts in Florida
Bad faith acts occur all too often, especially when it comes to insurance companies and protecting their profits. Bad faith may apply to various types of insurance such as:
Automobile insurance;

Liability Insurance

Property insurance; and

Life insurance.
A large insurance company with significant power, money and resources at their disposal can seem like an unassailable opponent, but by knowing the details about bad faith within insurance, you can catch your provider if they are acting unjustly. Some examples of bad faith include:
"Lowballing", which is the act of an insurer underpaying for a claim;

If an insurer refuses to pay a legitimate claim;

failing to promptly and thoroughly investigate a claim;

If an insurer unreasonably delays making a payment or payments to the insured; or

If an insurer fails to protect the insured from excess policy judgments.
---
Examples of Bad Faith Acts under Liability Insurance
Some examples of bad faith within liability insurance include:
The strength of the injured claimant's case on the issues of liability and damages;

Attempts by the insurer to induce the insured to contribute to a settlement;

Failure of the insurer to properly investigate the circumstances so as to ascertain the evidence against the insured;

The insurer's rejection of advice of its own attorney or agent;

Failure of the insurer to inform the insured of a compromise offer;

The amount of financial risk to which each party is exposed in the event of a refusal to settle;

The fault of the insured in inducing the insurer's rejection of the compromise offer by misleading it as to the facts; and

Any other factors tending to establish or negate bad faith on the part of the insurer.
---
Damages Permitted for Bad Faith Insurance Claims
If the Courts find that the insurance company whom you hold a policy with has acted in bad faith, you are eligible to recover the benefits of the policy for the claim as well as all additional losses and damages you suffered as a result of the insurance company wrongfully denying the claim including damages for emotional distress.
If the insurance company is caught acting in bad faith, then the insurance company must pay your attorney fees, which you had to pay in order to force your insurance company to live up to its obligations. In some instances, if your insurance company has exhibited flagrant, intentional and/or gross misconduct, punitive damages can be awarded to you.
---
Additional Resources
Florida Office of Insurance Regulation – Visit the website of the Florida Office of Regulation to read more about the statutes associated with the business of insurance.
Office Internet Site of the Florida Legislature 624.155 Civil remedy Against an Insurer – Visit the website of the Florida Legislature to read more about Florida Statutes pertaining to bad faith by insurance companies and bringing a civil claim for damages.
---
Finding an Attorney for Bad Faith in Sarasota, Florida
Insurance companies may have the right to deny claims in some situations where the policyholder has not fulfilled the terms of their insurance contract such as failing to make monthly payments.
To determine if your claim has been unfairly denied, it is important to consult with a legal team that focuses on bad faith claims. If you suspect that you have a legitimate claim that has been unreasonably denied, please contact the Germain Law Group at (941) 316-0333 so we can thoroughly discuss your case.
While some law firms back down and shy away from lawsuits and legal actions against large insurance companies, we do not, and will not let an insurance company deprive you of something that you rightfully deserve.
We will fight any insurance company and are proud to represent the underdog who has been the victim of insurance bad faith. Contact us today at (941) 316-0333 for a free consultation.
Our Sarasota office is conveniently located in the University Commons Office Center at 6151 Lake Osprey Drive, Suite 300, just off Interstate 75 and University Parkway (Exit 213).
Meet Our Attorney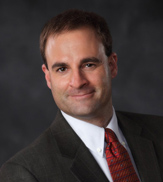 Michael B. Germain
Michael B. Germain is the founder of the Germain Law Group. For over a decade, Michael has been involved in litigating insurance claims and complex commercial matters.
Read More