Member of the Best Attorneys of America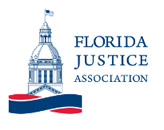 Member of the Florida Justice Association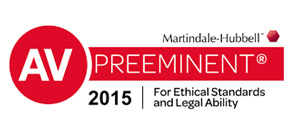 Top Rated by AV Preeminent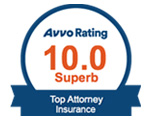 Superb Rated by Avvo

Top Rated by Super Lawyers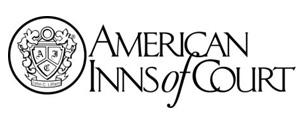 American Inns of Court
›
›
›
Comprehensive Automobile Insurance
Comprehensive Automobile Insurance
Only personal injury protection (PIP) and property damage liability (PDL) insurance are required for drivers by Florida law. But legally insured is not fully insured.
Many Florida vehicle owners and drivers are required by lenders or leaseholders to have additional insurance, or comprehensive automobile insurance, beyond the minimum coverage amounts in order to protect vehicles from loss or damage.
Other Florida drivers choose comprehensive automobile insurance to cover all contingencies when an accident or collision occurs, especially if the insured vehicle has a high value or if the driver is wealthy and could be subject to adverse financial impacts if no insurance is in place.
When an auto insurance claim is filed, an insurance company will assign an adjuster to investigate the case, but sometimes the insurer will dispute the claim, delay payments, offer a settlement that is far less than the amount of loss or damage, deny the claim, or act in bad faith.
Attorney for Comprehensive Auto Insurance Claims in Sarasota, FL
If you are a comprehensive automobile insurance policyholder, your vehicle was damaged and you filed a claim with your insurance company, but your insurer is delaying, disputing, or denying full coverage benefits, your insurer may be acting in bad faith, which is illegal in Florida.
Contact an experienced auto insurance attorney in Sarasota, Florida at Germain Law Group today to schedule a free consultation with one of our attorneys to discuss your case.
Many of our Sarasota-area clients are auto insurance policyholders who are frustrated by insurance companies that negotiate in bad faith or make ridiculously low settlement offers. Germain Law Group is dedicated to fighting for the rights of our clients. If needed, we will go to court to confront insurers who act in bad faith during the processing of an automobile insurance claim.
Germain Law Group represents clients against auto insurance companies throughout Sarasota County, FL, including the cities of Sarasota, North Port, and Venice. We also represent clients from Manatee, DeSoto, Highlands and Hardee counties.
Call Germain Law Group at our Sarasota, Florida, office today at (941) 316-0333 to make an appointment with one of our experienced automobile insurance law attorneys to discuss your claim.
---
Comprehensive Automobile Insurance in Sarasota, FL
Comprehensive Automobile Insurance is designed to fill many of the gaps in automobile insurance not covered by standard or minimum insurance policies.
Comprehensive coverage can provide peace of mind when a covered risk occurs. Damages not covered by PIP, PDL, or BI insurance that may result from an auto accident or collision are often covered by comprehensive automobile insurance, including these types of perils:
Collisions with Animals

Falling Objects such as Trees

Fire

Hurricanes,

Floods,

and other Natural Disasters

Riots or other Civil Disturbances

Theft and Vandalism
---
Requirements for Auto Insurance under Florida Law
Property Damage Liability Insurance (PDL) is intended to cover collisions with other vehicles or structures. Personal Injury Protection (PIP) and Bodily Injury Insurance (BI) are intended to cover medical expenses and other non-property-related costs arising from an auto accident or collision. Uninsured Motorist (UM) or Underinsured Motorist insurances are intended to protect against damage or loss inflicted by uninsured or underinsured motorists.
Chapter 627 of the Florida Statutes addresses auto insurance. Under Florida's "No-Fault" insurance law (F.S. §§ 627.730 to 627.7405), only medical, surgical, funeral, and disability insurance benefits are provided by the minimum insurance coverage amounts.
Minimum auto insurance coverage amounts in Florida are $10,000 for PIP and $10,000 for PDL. In addition, Florida's Financial Responsibility law (F.S. § 324.021) requires drivers who are at fault for a vehicular accident to carry full liability insurance, which consists of the minimum PIP and PDL amounts stated above (per person, per accident), as well as BI protection of $10,000 per person and $20,000 per accident.
A competent insurance agent will review all of the options before executing an insurance policy, but consumers should know all their options — and the potential pitfalls — when signing an insurance contract instead of after a claim is filed and delayed, disputed or denied.
---
Automobile Accident Claims in Sarasota, Florida
Anyone who watches broadcast TV is inundated by auto insurance advertisements about how insurers will protect you and your car. The problem with insurance companies is often that the claims service does not live up to the promises of the sales pitch.
It is imperative to read an automobile insurance policy carefully and understand what it does and does not cover. Many policies have coverage limits. In addition, insurance adjusters may disagree with a policyholder on the extent of damage. The "fair market value" (FMV) of the vehicle and its "actual cash value" (ACV) often vary widely and may be the crux of a claims dispute.
A lawyer who focuses solely on insurance cases may be a capable advocate in your negotiations and in dealing with an insurer in an auto insurance case. A skilled and qualified attorney may be able to help you receive the maximum settlement in an auto insurance case by putting the insurer on notice that anything less than good faith negotiations will result in a lawsuit.
Insurance companies are typically prone to avoid going to court, so a proven Sarasota insurance lawyer may be your best defense when you and your insurer have reached an impasse.
An insurance company that delays payment resulting from an auto accident for more than 20 days, or an insurer that is uncooperative in reaching a settlement, may be acting in bad faith.
Insurers are required under Florida law to provide a written explanation as to why the claim is being delayed. A knowledgeable insurance attorney may be able to procure a settlement that is in everyone's best interest to avoid costly litigation.
---
Additional Resources
Comprehensive Insurance Quotes — This consumer advocacy website provides information about comprehensive automobile insurance quotes in Florida, including additional protection offered by comprehensive insurance over basic insurance, as well as reason why comprehensive coverage makes sense for many drivers and vehicle owners.
Discussion about Comprehensive Automobile Insurance — Allstate, one of the leading insurance companies in Florida and the U.S., offers helpful general information about Comprehensive Automobile Insurance and what it does and does not cover.
---
Find an Attorney for Comprehensive Automobile Insurance Claims in Sarasota, FL
If you have a comprehensive automobile insurance policy and filed a legitimate claim, but your insurance provider is delaying, disputing or rejecting your claim — or offering a settlement that will not make you whole — contact the knowledgeable insurance attorneys at Germain Law Group to discuss your case. We may be able to help you achieve a full recovery of what you lost.
The experienced insurance lawyers at Germain Law Group represent auto insurance policyholders throughout Southwest Florida, including Sarasota, North Port and Venice in Sarasota County, Bradenton and Palmetto in Manatee County, and all over DeSoto, Highlands, and Hardee counties.
Our Sarasota office is near Interstate 75 and University Parkway (exit 213) in the University Commons Office Center at 6151 Lake Osprey Drive, Suite 300.
Our dedicated attorneys can help you recover proper compensation under your comprehensive automobile insurance policy. Call Germain Law Group at (941) 316-0333 today to start on your path to recovery.
Meet Our Attorney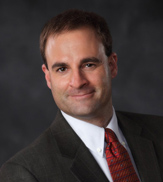 Michael B. Germain
Michael B. Germain is the founder of the Germain Law Group. For over a decade, Michael has been involved in litigating insurance claims and complex commercial matters.
Read More