Member of the Best Attorneys of America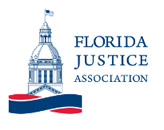 Member of the Florida Justice Association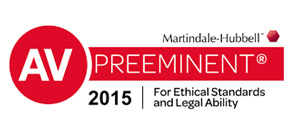 Top Rated by AV Preeminent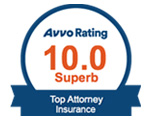 Superb Rated by Avvo

Top Rated by Super Lawyers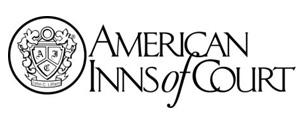 American Inns of Court
›
›
›
Commercial Property Damage
Commercial Property Damage
A storm, a fire, or other catastrophic incident or accident may inflict substantial damage at a commercial property that slows or stops the business from its normal operations, interrupting cash flow and threatening the livelihoods of employees. Smart business executives insure their companies in these types of situations by obtaining commercial property damage insurance.
When commercial property damage does occur, a company must file a claim to recover its losses or damages. But insurers sometimes delay, dispute, or deny commercial property damage claims, do not offer proper compensation, or otherwise act in bad faith.
Commercial Property Damage Attorneys in Sarasota, FL
If your company or business is experiencing difficulty in dealing with an insurance company related to a commercial property insurance claim for damage or loss in Sarasota, FL, or if your insurance company denied benefits after commercial property damage occurred, contact an experienced Sarasota attorney who focuses on property insurance claims to discuss your case.
Germain Law Group represents commercial insurance policyholders in Sarasota, Florida and the surrounding areas of Sarasota County, including the cities of North Port and Venice, as well as all of Manatee County, including the city of Bradenton, and DeSoto County, Highlands County and Hardee County.
The dedicated insurance attorneys at Germain Law Group are experienced in all areas of Florida insurance law and are skilled in dealing with bad faith insurance claims filed against insurance companies.
Call Germain Law Group today at (941) 316-0333 to discuss your commercial property insurance claim in Sarasota, FL, Sarasota County, FL, or anywhere in Southwest Florida.
---
Commercial Property Damage in Sarasota, FL
Commercial property owners have many concerns about the health and viability of their businesses in today's unpredictable economy. The types of businesses and organizations that may elect to have commercial property insurance include:
Building Owners

Churches, Mosques, Synagogues, and Temples

Condominium Associations

Franchises of National Chains

Gyms and Recreational Facilities

Hotels and Motels

Landlords

Private Businesses

Real Estate Investors

Restaurants

Shopping Malls and Strip Malls
A qualified and skilled insurance law attorney will be able to assist in commercial property damage claims, as well as any other losses suffered by a business as a result of damage or loss, including damages related to the interruption of the business and the recovery of fair value for damaged property.
---
Causes of Commercial Property Damage in Sarasota, FL
One way in which businesses protect their financial interests is by securing insurance that covers damage or losses that may occur due to both natural and unnatural disasters such as hurricanes, windstorms, fires, water damage, and accidents.
Commercial property damage insurance is intended to provide financial relief after a disaster or accident so that a business can maintain its financial stability and avoid losing its investment due to a temporary setback.
Some of the types of incidents and accidents that commercial property insurance might cover include:
Accidents Caused by Customers or Employees

Damages to Company Buildings or Vehicles

Damages to Inventory or Lost or Destroyed Inventory

Falling Objects

Fires

Hail Storms

Hurricanes

Roof Damage and Roof Collapses

Slip and Fall Accidents

Theft

Tropical Storms

Tornadoes

Vandalism

Water Damage (Due to Weather, Leaks, Plumbing or Fires)

Windstorms and Wind Damage
Because commercial property damage is often more extensive than damage to residential or personal property, insurance adjusters and damage claim experts scrutinize every detail of a commercial property damage claim, and the investigation often can be prolonged, sometimes for years.
It may be wise for a Sarasota, Florida commercial property insurance policyholder to consult with a lawyer who focuses on insurance issues to bring about a faster resolution to a commercial property insurance claim, or to take the insurer to court if the insurer acts in bad faith. A commercial property insurance attorney with knowledge and experience in bad faith claims may be the best advocate to help in restoring your business after damage occurs.
---
Disputes Over Commercial Property Insurance Claims in Sarasota, FL
A problem with some insurers is that they do not pay claims quickly, or pay for the full amount of loss, which is antithetical to the entire concept of business insurance. When a commercial property loss occurs, a business rightfully expects the insurer to settle the claim fairly, reasonably and quickly.
Sometimes, insurers become obstreperous during negotiations of valid claims and do not act in good faith. Unfortunately, commercial property insurance claims sometimes languish for years.
Disputes between commercial insurance companies and business policyholders are often about:
Determining whether the damage or loss is covered by the insurance policy

Determining the replacement cost of the commercial property if a building or essential equipment were seriously damaged or totally lost

Pursuing repairs or paying replacement value, and the deciding on appropriate associated costs

Valuation of business equipment or other insured items destroyed by a storm, fire, or

other disaster

Adjustments in business valuation as a result of commercial property damage or loss
It is important to remember that insurance companies are for-profit businesses that employ an army of people to watch the bottom line, which means that they are tight-fisted in making large monetary awards after a claim is filed.
Insurers may attempt to stall, delay, dispute, deny or "subrogate" (blame another party) after a commercial property insurance claim, including making an unrealistically low settlement offer or misrepresenting the cause of the loss. Delay tactics are designed to make policyholders give up the fight and accept less than full compensation for the damage or loss.
A proven insurance attorney can attract the company's attention through any number of ways that demonstrate to the company that it has a fight on its hands. Commercial property insurance policyholders have the option of pursuing fair and just compensation by taking legal action, including going to court, when they hire an attorney to represent their interests.
Some of the ways in which an insurance attorney can assist your company in a commercial property damage claim include:
Providing aggressive representation in all matters related to your claim in order to protect your rights and help you recover fully from commercial property damage or loss

Serving as your capable advocate in correspondence and negotiations with your insurer by being fully prepared for all questions and disclosing only appropriate information

Identifying salient issues and solving problems while engaging in serious, professional interactions that accelerate the claims process to a speedy and favorable conclusion
---
Additional Resources
Commercial Property Insurance Claims — Read an informative article from the International Risk Management Institute (IRMI) about the role of claims specialists and attorneys in commercial property insurance claims.
Ten Things a Commercial Property Insurance Agent Should Know — A leading risk assessment company offers 10 tips for commercial property insurance agents, which are also useful for commercial property owners who may be policyholders of this type of insurance.
---
Find an Attorney for Commercial Property Insurance Claims in Sarasota, FL
Commercial Property Insurance Claims are often delayed, disputed, or denied by insurance companies. If your commercial property or business sustained damage or loss, or if you filed a commercial property insurance claim that is being delayed, disputed, or denied in Sarasota, Florida, then contact an experienced Sarasota property insurance attorney to assist you.
Contact Germain Law Group today to schedule an appointment to consult with an experienced insurance attorney in Sarasota, Florida. We can help you when insurers act in bad faith.
Our knowledgeable Sarasota insurance lawyers often represent businesses and property owners in Sarasota County and nearly Manatee, DeSoto, Highlands and Hardee counties in a wide variety of insurance cases, including commercial property damage claims.
Our Sarasota office is located in the University Commons Office Center at 6151 Lake Osprey Drive, Suite 300-A, in Sarasota, near Exit 213 off Interstate 75.
Call Germain Law Group at (941) 316-0333 today to schedule an appointment to discuss your commercial property damage claim with one of our dedicated property insurance lawyers.
Meet Our Attorney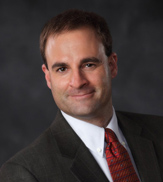 Michael B. Germain
Michael B. Germain is the founder of the Germain Law Group. For over a decade, Michael has been involved in litigating insurance claims and complex commercial matters.
Read More