Member of the Best Attorneys of America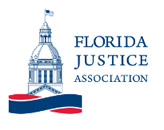 Member of the Florida Justice Association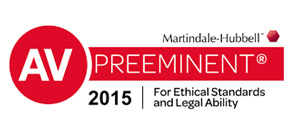 Top Rated by AV Preeminent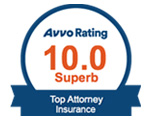 Superb Rated by Avvo

Top Rated by Super Lawyers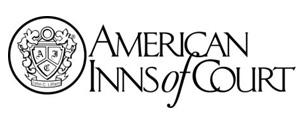 American Inns of Court
Builder's Risk in Florida
Builder's Risk Insurance, also known as construction exposure insurance, is a type of insurance policy that those who are constructing or renovating a structure obtain. The coverage is usually written for all of the risks associated with constructing and it typically applies to property on the construction site as well as property at off-site storage locations and in transit.
Such coverage may be written to protect the fixture or equipment from natural disaster damage, theft, or vandalism. One of the biggest differences between property insurance and builder's risk insurance is that property insurance is usually obtained for an existing structure, not a building that is in the process of being built. Moreover, with builder's risk insurance, the policy is limited by the estimated value of the completed project.
Lawyer for Builders Risk Insurance Claims in Sarasota, FL
The last thing any property owner needs is to sustain damage, vandalism, or theft when he or she is attempting to build a business or renovate. Unfortunately, these things happen, and insurance companies are not always sensitive to a policyholder's circumstances. If your builder's risk insurance claim has been denied, it is important that you speak with an experienced property insurance attorney.
Sarasota builder's risk attorney Michael Germain represents clients throughout the North Port-Sarasota-Bradenton Metropolitan area, in areas like Manatee County, DeSota County, and Charlotte County, Florida.
Our cases have come from North Port, Bradenton, Sarasota, Hernando De Soto, and Punta Gorda, Florida. Attorney Germain can review your case and answer all of your questions as soon as you call.
Call (941) 316-0333 for a free, no obligations, consultation.
What Does Builder's Risk Insurance Cover in Florida
The specific forms of coverage provided by a builders risk policy can vary depending on the agreement. The most common types of coverage include the following:
explosion
faulty design
flawed materials
hurricanes
hail
labor costs
lightening
negligent workmanship
theft
vandalism
Unless a policyholder purchases specific types of protection, a general builder's risk insurance policy may exclude many common types of property damage. Commonly excluded damage types include water and flood damage, employee theft, earthquakes, and other natural weather damage. Be sure to understand what kind of building risks your insurance policy covers.
Builder's Risk Insurance vs. Property Insurance
The most significant difference between builder's risk insurance and regular property insurance is that builder's risk insurance is used to cover the risk of construction, while property insurance usually covers property that has already been completed.
Moreover, property insurance is generally a lot more extensive and covers more. A builder's risk policy is a type of property insurance. A master policy insurance claim will cover property damage caused by almost all natural disasters, including earthquakes, floods, and water damage, whereas builder's insurance policies generally do not cover all natural disasters.
Lastly, a builder's insurance policy is limited by the value of the project, but you can ensure your established property up to as much as you can afford.
How Do Insurers Typically Handle These Claims
A builder's risk investigation can be very complex. Generally, the estimated completed value of a project is used as the limit of insurance awarded. When valuing a claim for construction exposure damage, an insurance company may value a claim less than the cost to repair or rebuild a site, causing a significant standstill in a builder's operations.
While there are many reasons why an insurer may deny a builder's risk claim, some common examples include:
pre-existing damage or damage that occurred before construction began;
insufficient policy limits to cover the damage; or
damage that occurred after the construction or renovation was completed.
If an insurance company denies your claim, it is crucial that you seek legal counsel as soon as possible. An experienced attorney will have knowledge on when to file a bad faith lawsuit and what a policyholder should have been entitled to.
Additional Resources
Property Insurance Law Committee –Visit the American Bar Association, the premiere association for American Lawyers to find out more information on losses from construction defects and measuring builder's risk. Also, find more information about the builder's risk policy exclusions.
Rising Insurance Costs Likely to Bump New Home Prices –Visit the Herald Tribune, to find out more information about the rising costs of builder's insurance in Sarasota County, FL. The article discusses how the rise in home prices by 1.5 percent has been affected by the rise in the cost of builder's insurance. Also, find information about the value of the property covered relative to policy price in certain counties like Sarasota and Manatee Counties.
Find an Attorney for Builders Risk Claims in Sarasota County, FL
If you or someone you know has had an insurance claim for construction exposure denied or undervalued by an insurance company, contact Germain Law Group for information about how to fight overreaching insurance companies.
Michael Germain is an experienced property insurance attorney and practices throughout the North Port-Sarasota-Bradenton Metropolitan area in cities like Bradenton, North Port, Hernando De Sota, and Punta Gorda, Florida.
Our previous cases have come from Manatee County, Sarasota County, DeSoto County, and Charlotte County.
Call (941) 316-0333 today for a free consultation about your builder's risk insurance claim.
Meet Our Attorney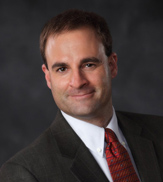 Michael B. Germain
Michael B. Germain is the founder of the Germain Law Group. For over a decade, Michael has been involved in litigating insurance claims and complex commercial matters.
Read More