Member of the Best Attorneys of America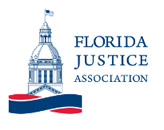 Member of the Florida Justice Association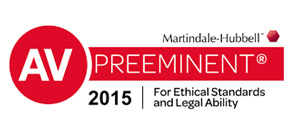 Top Rated by AV Preeminent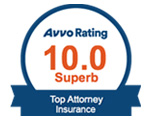 Superb Rated by Avvo

Top Rated by Super Lawyers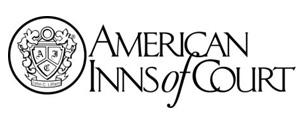 American Inns of Court
›
›
›
Homeowner's Association
Homeowner's Association Insurance
Florida Statute § 720.303 requires homeowner's associations (HOA) to be incorporated. Much like a business, HOAs are highly regulated because of its ability to exercise control over individual homeowners.
In this regard, businesses must maintain insurance to cover many aspects of their business and so do HOAs. Homeowners associations often have very extensive property coverage that covers many kinds of claims.
Attorney for HOA Insurance in Sarasota, FL
Running a homeowners' association is a difficult task that can be made more difficult by fighting with your homeowners' insurance company over a property damage claim. If you lead a homeowners' association in Sarasota, Florida, and the association's insurance company has denied your claim, then call Michael B. Germain. Germain Law Group will fight to get your homeowners' association the best settlement.
Germain Law Group represents clients throughout the North Port-Sarasota-Bradenton Metropolitan area in the surrounding areas of DeSota County, Manatee County, and Charlotte County.
Call (941) 316-0333 now for a consultation about homeowner's association insurance in Sarasota, FL.
Kinds of HOA Claims in Sarasota, Florida
Florida homeowners require many types of insurance. The typical Floridian will usually purchase hurricane, wind, and fire damage insurance. Homeowners' associations in Sarasota, Florida usually purchase master insurance policies for the properties that they manage.
A master policy is considered a "walls out" policy for all units in the association. A "walls-out" policy covers all real property inside a home interior frame, which does not include fixtures.
Claims by an HOA for Liability
When individuals are injured on property that the HOA owns, such as slip and falls on sidewalks or being injured on fences or the playgrounds, then the HOA can be held liable for the person's injuries. Community property like that mentioned above falls under the control of the HOA in general and is available for use by the HOA's members.
Having insurance to cover general liability claims is imperative.
Claims on Property Damage in Sarasota County, FL
As discussed, HOAs are responsible for the common areas in the HOA complex and the properties owned by the HOA. Such common areas include property like swimming pools, playgrounds, parks, and exercise room. The HOA would be responsible for any accident due to its own negligence, or due to property damaged by flooding, fire, or other natural disasters.
HOA Claims for Loss Due to Theft or Vandalism
Homeowner's associations may also be liable for any crime that occurs on their premises. HOAs need to be prepared for the financial hardship that these kinds of crimes take. Sometimes the damage done from criminal mischief and vandalism can be extensive, and HOAs must bear the cost. Moreover, not only will an HOA be affected by the cost of repair for crimes, but the value of the property can go down because of the stigma of crime in the community.
HOAs usually obtain property insurance to cover crimes like vandalism, theft, and arson that happen in Sarasota County, FL.
HOA Board Member Theft
Often called Directors' and Officers' (D&O) Liability insurance, this insurance protects present and past members from liability for issues due to management, misconduct, or any other board member violations. Claims like these, when filed in Sarasota, Florida, often range from monetary to non-monetary with the latter being the more common of the two.
Additional Resources
Listing of Homeowners Associations Florida – Visit Homeowners' Association the USA, Florida Division for more information about what laws govern homeowners associations in Florida. HOA-USA was created to help board members understand the complexity of running homeowners associations across the United States.
Fla. Chapter 720 – Visit Online Sunshine, the official website of the Florida Legislature for the full Chapter of Florida law governing homeowners' associations. Chapter 720 explains how homeowner's associations, much like businesses, must be incorporated and must operate in a manner similar to that of a fiduciary.
Find an Attorney for HOA Insurance in Sarasota County, FL
If you or someone you know is the head of a homeowners' association in Sarasota County, FL, and you are dealing with a difficult insurance company, call an attorney who will help you fight your homeowners' insurance company.
We represent clients throughout the North Port-Sarasota-Bradenton Metropolitan area. Our offices have served clients in Sarasota, North Port, Bradenton, Hernando De Soto, and Punta Gorda.
Michael B. Germain is an experienced property insurance attorney who takes cases in Sarasota County and in the surrounding counties of Manatee County, DeSoto County, or Charlotte County, Florida.
Call (941) 316-0333 for more information about how an insurance attorney can help you.
This article was last updated on Friday, May 5, 2017.
Meet Our Attorney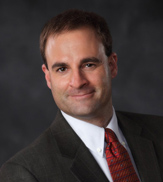 Michael B. Germain
Michael B. Germain is the founder of the Germain Law Group. For over a decade, Michael has been involved in litigating insurance claims and complex commercial matters.
Read More