Member of the Best Attorneys of America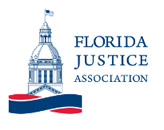 Member of the Florida Justice Association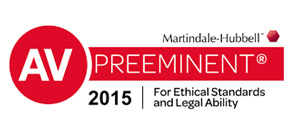 Top Rated by AV Preeminent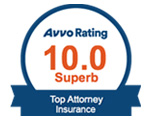 Superb Rated by Avvo

Top Rated by Super Lawyers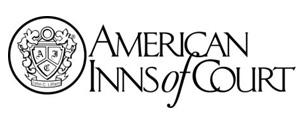 American Inns of Court
Roof Damage
Insurance claims for roof damage are not uncommon in Florida. Roof damage can be caused by high winds, flying debris or fires. Every roof damage claim comes with a unique set of circumstances. Before filing a claim, make sure that you are able to thoroughly explain those circumstances to your insurance provider.
As a homeowner, you should review your insurance policy before making the claim to get a better understanding of what would or would not be covered.
If you made a claim to your insurance provider for roof damage, and your claim was denied or disputed, then you may need the assistance of an experienced attorney.
Attorney for Roof Damage Insurance Claims in Sarasota, Florida
The lawyers at Germain Law Group represent homeowners and property owners whose insurance companies underpay or deny claims made for roof damage.
The insurance lawyers for Sarasota, FL, at Germain Law Group can assist you with any questions you may have about roof damage or any other issue about your insurance coverage.
Contact Germain Law Group today at (941) 316-0333 to schedule a free consultation to discuss your case and options you may have when dealing with your insurance company.
The attorneys at Germain Law Group represent clients who need help resolving disputes with their insurance company throughout Sarasota County, FL, including the cities of Sarasota, North Port, and Venice. We also represent clients from Manatee County, including the cities of Bradenton and Palmetto, as well as from nearby inland areas, including DeSoto, Highlands, and Hardee counties.
---
Information Center for Roof Damage in Sarasota, FL
Insurance Claims for Roof Damag

Comprehensive Loss Underwriting Exchange (CLUE)

Reparation after Roof Damage Claim
---
Insurance Claims for Roof Damage
When a roof damage insurance claim is made, a homeowner must provide evidence of what caused the damage. Insurance companies like to know the age and condition of the roof. Any maintenance or repair records should also be provided.
The usual factors that lead to a roof damage claim are broken, missing or lifted shingles and damage from debris. Other factors leading to roof damage claims are not as obvious.
Sometimes damaged rooftops do not show obvious signs of damage. This could be misleading if there is a leak in the home with no exterior signs of damage. When this is the case, the roof may be damaged from the interior. Difficult cases like this often lead to disagreements with insurance adjusters when filing roof damage claim.
---
Comprehensive Loss Underwriting Exchange (CLUE)
The Comprehensive Loss Underwriting Exchange (often called CLUE) is a claims information report that generally contains up to seven years of personal auto and personal property claims history. The report contains your name, date of birth, policy number, date of loss, type of loss, amount the company paid, description of the covered property and property address for homeowner claims.
An insurer may request a CLUE report when you apply for coverage or request a quote. The company uses your claims history or the history of claims at a specific property, to decide if it will offer you coverage and how much you will pay. Insurance company studies show a relationship between past claims and claims you report in the future.
---
Reparation after Roof Damage Claim
With the homeowner's permission, a piece of the damaged roof can be removed for evaluation to determine what was wrong with the roof. To further assist your adjuster, it is always a good idea to identify old damages and new damages to your roof. If this is done, the adjuster can help settle claims where an insurer is reluctant to pay for the damages in full.
The residents of a home with a damaged roof may need to be relocated by the insurance company if the home is seen as a potential hazard. Home insurance companies will often cover the fees involved in relocation until the home is repaired.
---
Additional Resources
F.S. 553.844 Windstorm loss mitigation – Visit the website of the Florida legislature to learn more about Florida's statute on windstorm loss mitigation and requirements for roofs and opening protections.
---
Find an Attorney for Roof Damage Claims in Sarasota, Florida
If your roof was damaged due to a severe windstorm or flying debris and you believe the insurance company is not offering the amount owed under the policy or if your claim has been denied entirely, then contact the attorneys with Germain Law Group.
Michael Germain is an experienced attorney in Sarasota, FL, who fights for policyholder's rights by going after insurance companies who act in bad faith. Call (941) 316-0333 today to schedule a free consultation to discuss your options.
Germain Law Group represents insurance policyholders in Florida, including the City of Sarasota, Florida, and throughout Sarasota County, and in the surrounding areas of Manatee, DeSoto, Highlands, and Hardee counties.
Our Sarasota office is conveniently located in the University Commons Office Center at 6151 Lake Osprey Drive, Suite 300, just off Interstate 75 and University Parkway (Exit 213).
Meet Our Attorney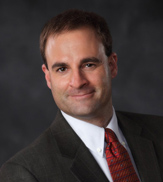 Michael B. Germain
Michael B. Germain is the founder of the Germain Law Group. For over a decade, Michael has been involved in litigating insurance claims and complex commercial matters.
Read More