Member of the Best Attorneys of America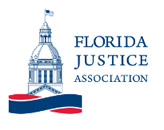 Member of the Florida Justice Association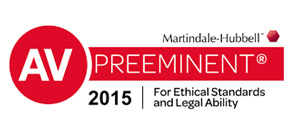 Top Rated by AV Preeminent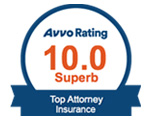 Superb Rated by Avvo

Top Rated by Super Lawyers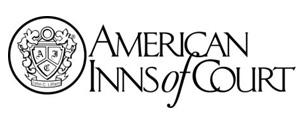 American Inns of Court
Marine Insurance
People typically purchase marine insurance for their pleasure crafts, such as yachts and boats. These watercrafts, along with the items inside the craft, can be very expensive. To protect these valuables from damage or loss, an owner may secure marine insurance.
Marine insurance covers any physical damages including collision, extraordinary storms, striking rocks or icebergs, vandalism, stranding, and fire. Marine insurance can cover damages if the boat or the actual cargo within the ship becomes damaged or lost, by either the ship or vessel sinking, or suffer any other type of damage.
Most marine policies provide that your insurance company will defend you in the event of a lawsuit or claim against the insured or the vessel. These policies also provide insurance coverage to repair or replace your water vessel if it is damaged by an accident including windstorms and much more.
However, marine insurance providers sometimes try to deny coverage, violate their duty to properly investigate a claim, or fail to represent the insured as required by Florida law.
Attorney for Marine Insurance Claims in Sarasota
The attorneys at Germain Law Group are experienced in marine insurance claims in Sarasota, Florida. Our experience gives us a perspective on marine insurance law and claims under the policy.
The attorneys at Germain Law Group are committed to representing insurance policyholders who are involved in coverage disputes or have been subjected to bad faith claim practices by their marine insurance providers.
Germain Law Group has helped marine businesses and individual marine insurance policyholders resolve their insurance coverage disputes.
We represent clients and fight insurance companies throughout Sarasota County, FL, including the cities of Sarasota, North Port, and Venice. We also defend and welcome clients from Manatee County, including the cities of Bradenton and Palmetto, as well as from nearby inland areas, including DeSoto, Highlands, and Hardee counties.
---
Information Center for Marine Insurance Claims in Sarasota
What Marine Insurance Covers

Denied or Underpaid Marine Insurance Claims
---
What Marine Insurance Covers
Marine insurance is almost the same thing as auto or home insurance. The insured agrees to render a premium payment, and the insurer agrees to indemnify the insured in cases of loss or damage.
Coverage is usually quite broad, covering not only the vessel, but also any boat trailers, outboards motors, and other related machinery or equipment. Marine insurance may cover both vessels and the cargo on them. Ships can include:


Yachts

Sailboats

Barges

Commercial Vessels

Tugboats

Personal Watercrafts

Houseboats

Fishing Vessels

Rental Boats
As in automobile and home insurance, marine insurance has limits to what may be insured. The insurance coverage may not cover situations when the vessel:
is used for commercial purposes or other non-pleasure endeavors;

is damaged or lost due to a war-related incident;

is damaged due to any normal wear and tear attributed to normal use; or

the ship deviates from its normal region or routes as stipulated in its agreement.
---
Denied or Underpaid Marine Insurance Claims
Your insurance policy has several conditions and exclusions that they can try to apply to your claim. Unfortunately, most people accept what the insurance company tells them. The policy holders walk away either short-handed or empty-handed.
In many cases, the conditions and exclusions are presented out of context. The insurance adjuster does not always show you the whole picture.
We see many insurance companies handling claims in the wrong way, and leaving out important information that the policy holder needs to know. When you buy insurance, you are purchasing agreement, which in literal terms means both sides have responsibilities. You pay your premiums and in return, when you suffer a covered loss, they pay your claim within the guidelines of what the policy states.
An insurance attorney can represent you to the marine insurance company. Your lawyer will negotiate with them to seek a higher amount. If they fail to offer a satisfactory amount, your attorney can sue the insurance company for damage.
---
Additional Resources
Boat Insurance – Visit the Allstate website to read more about the benefits of boat insurance. On the Allstate internet site, you can find a local agent in your area or find some other resources for boat or marine insurance.
---
Finding an Attorney for Marine Insurance in Sarasota, Florida
If you have been denied or underpaid for an insurance claim regarding your marine insurance policy, contact the Germain Law Group.
Michael Germain is an experienced attorney who understands marine insurance in Sarasota. Michael Germain fights for policyholders rights and strives to make sure insurance companies are paying what they agreed to.
Call (941) 316-0333 today to schedule a free consultation to discuss your options.
Germain Law Group represents insurance policyholders in Florida, including the City of Sarasota, Florida, and throughout Sarasota County, and in the surrounding areas of Manatee, DeSoto, Highlands, and Hardee counties.
Our Sarasota office is conveniently located in the University Commons Office Center at 6151 Lake Osprey Drive, Suite 300, just off Interstate 75 and University Parkway (Exit 213).
Meet Our Attorney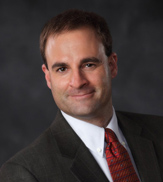 Michael B. Germain
Michael B. Germain is the founder of the Germain Law Group. For over a decade, Michael has been involved in litigating insurance claims and complex commercial matters.
Read More