Member of the Best Attorneys of America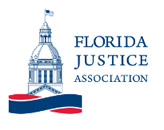 Member of the Florida Justice Association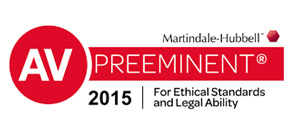 Top Rated by AV Preeminent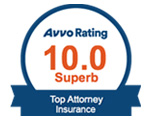 Superb Rated by Avvo

Top Rated by Super Lawyers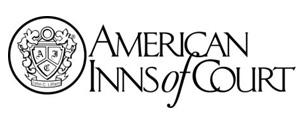 American Inns of Court
›
›
›
Stucco Damage in Sarasota
Stucco Damage
Florida is one of the warm-weather locations in the United States in which stucco, the plaster commonly comprised of a mix of sand, cement, lime, and water, is the dominant exterior for many residential and commercial construction projects. For many people, stucco is an attractive option because it is cost-effective, fire resistant, and seemingly durable.
When stucco is improperly installed, however, it can lead to very serious—and expensive—problems for home or commercial property owners. Sarasota and Florida have requirements relating to stucco installation outlined in their respective building codes, and a negligent party may be liable for the costs of all repairs when stucco begins cracking, having moisture issues, or results in other damage.
Attorney for Stucco Damage in Sarasota, FL
If your home or commercial property is being affected by improperly installed stucco, it is in your best interest to retain legal counsel as soon as possible. Germain Law Group assists clients throughout Pinellas County, Brevard County, Hillsborough County, Manatee County, and Pasco County.
Michael B. Germain is an experienced insurance lawyer in Sarasota who has received Martindale-Hubbell's AV Preeminent Rating, the highest possible rating in both legal ability and ethical standard. He can review your case and answer all of your legal questions when you call (941) 316-0333 to schedule a free initial consultation.
---
Overview of Stucco Damage in Sarasota County
---
Types of Stucco Damage in Florida
While stucco can withstand many different weather elements, improperly installed stucco can show signs of damage. In some cases, the improper installation can result in additional home damage that costs homeowners several thousands of dollars to resolve.
Some of the most common kinds of stucco damage resulting from improper installation can include:
Cracking, peeling, or bubbling paint;
Cracks in drywall;
Cracks on dressing bands around windows;
Exterior Insulating and Finish System (EIFS) coming loose (delamination);
Increased humidity within home;
Loss of structural integrity;
Mold, mildew, or fungi growth;
Termites, ants, or other insects;
Toxic mold growth;
Water intrusion; or
Wood trim rotting.
---
Causes of Stucco Damage in Sarasota County
Many stucco damage claims relate to improper stucco installation. An attorney can investigate how your stucco was installed and hold the negligent party accountable for any resulting problems.
A few examples of common causes of stucco problems in the Tampa Bay Area include, but are not limited to:
Corroded wire lath;
Failure to use expansion joints;
Improperly installed doors or windows;
Improperly installed wainscots;
Improperly joined banding detail;
Inadequate attachment of wire lath to studs;
Inadequate sealants or flashings;
Insufficient embedment of wire lath into stucco;
Missing or buried weep screeds;
Missing or insufficient weep systems;
Moisture barrier blocked or damaged; or
Unsealed holes, rips, or tears in building paper.
---
Stucco Damage Resources in Florida
Chapter 14 Exterior Walls | 2017 Florida Building Code — View the full text of the chapter of the Florida Building Code establishing the minimum requirements for exterior walls. Three-coat work over stucco or exterior cement plaster must have a minimum thickness of 0.875 inches when it is a metal plaster base or 0.625 inches when it is unit masonry, cast-in-place, or precast concrete. Two-coat work over stucco must have a minimum thickness of 0.5 inches when it is unit masonry or 0.375 inches when it is cast-in-place or precast concrete.
---
Find a Stucco Damage Lawyer in Sarasota, FL
Are you dealing with any problem relating to the stucco on your home? You will want to immediately contact Germain Law Group, as you may only have a limited amount of time to take legal action.
Sarasota insurance attorney Michael B. Germain represents homeowners in St. Lucie County, Charlotte County, Hillsborough County, Indian River County, Sarasota County, and many other nearby communities.
Call (941) 316-0333 or fill out an online contact form to have our lawyer provide a complete evaluation of your case during a free, confidential consultation.
This article was last updated on Tuesday, April 3, 2018.
Meet Our Attorney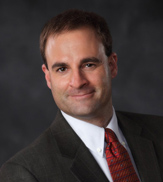 Michael B. Germain
Michael B. Germain is the founder of the Germain Law Group. For over a decade, Michael has been involved in litigating insurance claims and complex commercial matters.
Read More