Member of the Best Attorneys of America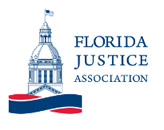 Member of the Florida Justice Association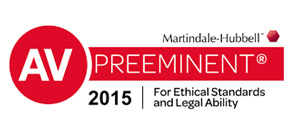 Top Rated by AV Preeminent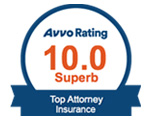 Superb Rated by Avvo

Top Rated by Super Lawyers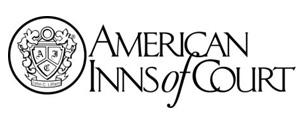 American Inns of Court
Fire Damage
If your home or property was damaged or destroyed by fire, you probably felt relieved that your insurance company was by your side. If you submitted your claim to your insurer and it was denied, your sense of relief will quickly turn into frustration.
A fire in your home or business can destroy your property and devastate your family. Your insurance company will then scrutinize every detail in the fire claim. After the fire department has cleaned and secured the scene, people and families are left on their own to deal with their adjuster. The adjuster, who often appears to be friendly, is there to help the insurance company minimize the amount paid on the claim.
Even proving collateral damage to an insurance company from a nearby fire can sometimes be rather difficult. When the insurance company denies or offers less than claims, you need the assistances of an experienced attorney for insurance claims.
Attorney for Fire Damage Claims in Sarasota, Florida
If your house or property has been damaged by a fire, you deserve compensation from your homeowners or property insurance company. Even if your claim was denied because the flames did not cause burn damage, talk to an attorney at Germain Law Group.
You might need an attorney to handle a dispute with the insurance company over smoke damage after a fire in or around Sarasota, FL, which can be just as devastating as the damage caused by the flames of the fire.
Our attorneys are experienced in helping you recover the full amount owed for your insurance claim in Sarasota, Florida.
Our insurance claims lawyers protect the rights of insurance policyholders throughout Sarasota County. If you are facing a denied or undervalued claim or bad faith insurance practice in Florida, call us toll-free at (941) 316-0333 to schedule a free consultation with one of our fire damage insurance claim attorneys.
---
Sarasota, Florida Fire Damage Information Center
Is the fire damage covered by my insurance?

;How can an insurance claims attorney help me?

;Insurance Claims after Arson

;Florida's Valued Policy Law
---
Is the fire damage covered by my insurance?
The terms in your policy will determine whether the damages that occurred will be covered by your insurance company. Some policies may cover damage only inflicted by the fire itself, while others will cover collateral problems or damages from the fire such as smoke, structural, roof, melting, electrical or water damage.
If your property was affected by fire damaged, call or email your insurance company immediately, because making the claim in a timely manner will you settle the claim sooner.
---
How can an insurance claims attorney help me?
If you file a claim which is not denied initially, your insurance company will likely launch an investigation to determine the cause of the fire, the extent of the damage, and the value of the claim.
Insurance companies have a tendency of blaming property, home or business owners for the loss of the property, and vigorously use special investigators to find reasons to justify putting that blame on that owner.
If a dispute should come up, our insurance attorneys can perform separate assessments which can be used in settlements with the insurance company.
Our team of attorneys here at Germain Law Group will work hard to determine the cause of the fire, determine the value of assets lost in the fire, and determine the damages. We can help you determine the true value of your claim.
---
Insurance Claims after Arson
Insurance companies have the power to delay the payment of a claim to determine if arson played a role in the fire that occurred. If the insurance company believes arson was the cause of the fire and that you may have played a role in it, then your damages will not be covered by your insurer until their investigation is complete.
You are also entitled to hire an attorney to represent you during this process to make sure your rights are protected.
---
Florida's Valued Policy Law
Florida Statute §627.702 is Florida's Valued Policy Law. Florida's Valued Policy Law explains that an insurer is liable for policy limits if a covered loss destroys a covered structure. The basic purpose of Florida's Valued Policy Law is to help the policyholder return to their pre-loss condition.
Two requirements must be met for the Valued Policy Law to apply in Florida. First, the loss must be caused by a covered disaster. Second, the structure must be a total loss.
According to the Valued Policy Law, the insured must purchase an adequate amount of insurance. If policyholders are not fully insured, they may not be able to rebuild if they suffer a total loss.
Here is an example of the Valued Policy Law: A fire burns down a piece of property that is insured for $200,000. If the disaster, in this case a fire, causes a total loss and is determined to be a covered disaster under the policy terms, the insurer is generally compelled to tender the policy limits. If the property in this example costs $220,000 to rebuild, the policyholder must pay the $20,000 difference.
---
Additional Resources
Florida Statute 806.01 for Arson – Visit the website of the Florida Legislature to read more about chapter 806 for property damage caused by arson and criminal mischief, along with definitions and penalties.
Florida Statute on Insurance Value Policy Law under Section 627.702 – Visit the website of the Florida Legislature to read more about chapter 627, insurance rates and contracts. Learn more about Florida's Valued Policy Law.
---
Finding a Lawyer for Fire Damage Claims in Sarasota, Florida
Germain Law Group handles many types of insurance matters in Sarasota, FL, and the surrounding counties, including Manatee County, DeSoto County, Highlands County, and Hardee County, including insurance claims for fire damage.
Your expectations as a policyholder are that your insurance provider will act in good faith. If you are encountering difficulties with your insurer or your fire damage claim was denied, contact the dedicated insurance attorneys at Germain Law Group to discuss the details of your case.
Our Sarasota office is located in the University Commons Office Center at 6151 Lake Osprey Drive, Suite 300, near the intersection of Interstate 75 and University Parkway (Exit 213) in northeast Sarasota, near Lakewood Ranch. Call Germain Law Group at (941) 316-0333 today to discuss your case.
Meet Our Attorney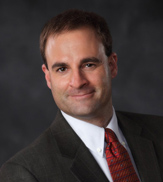 Michael B. Germain
Michael B. Germain is the founder of the Germain Law Group. For over a decade, Michael has been involved in litigating insurance claims and complex commercial matters.
Read More