Member of the Best Attorneys of America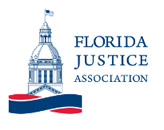 Member of the Florida Justice Association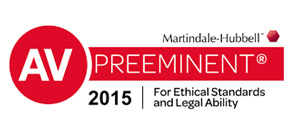 Top Rated by AV Preeminent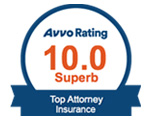 Superb Rated by Avvo

Top Rated by Super Lawyers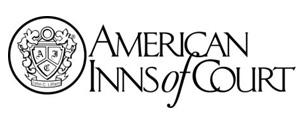 American Inns of Court
Fallen Tree Damage
Sometimes, perhaps because of extreme weather, a tree may fall onto a person's car, home, or other property. These moments can be disorienting and difficult to handle; especially the result requires filing an insurance claim.
Under Florida Statute § 624.604, a person's can ensure his or her property from any hazard or cause of loss or damage. Therefore, damages from a fallen tree may be covered by property insurance.
If a tree falls onto a person's car because of extreme wind, then it can be difficult to discern what type of insurance and whose insurance will cover the damage.
For example, if a tree falls onto a house because of a tropical storm, yet the homeowner does not have specific tropical storm coverage, the homeowner may find it difficult to confront insurance companies with a claim.
For that reason, if a person has property damaged by a fallen tree, it is important to contact an experienced Florida insurance attorney.
Attorney for Fallen Tree Damage in Sarasota, Florida
If your property has been damaged by a fallen tree, and you are unsure of the next steps, contact an experienced insurance attorney.
Germain Law Group as built a reputation in the Sarasota area and is a dedicated and dependable law firm. Our experience involves representing clients in property insurance cases of all types. Whether the fallen tree has damaged your car or home, you may be able to receive compensation.

Germain Law Group accepts cases throughout the greater Tampa Bay area or these surrounding counties: Manatee County, DeSoto County, Highlands County, Hardee County, or Pinellas County.

Call Germain Law Group today at (941) 316-0333 to schedule a consultation to discuss your legal options.
---
Fallen Tree Damage Responsibility
When a tree straddles a property line between two homes, it can be confusing as to who is responsible for the tree. Before even considering filing a claim with an insurance agency, it is crucial for homeowners to know upon whom the responsibility lays if a tree causes damage.
Of course, if a tree within one's property falls within the confines of that property, then the owner has full responsibility.
As noted in Gallo v. Heller, 512 So. 2d 215, 216 (Fla. 3d DCA 1987), the tree's prior health determines which landowner is responsible for damages when the tree causes damage to an adjoining property.
If the tree was considered healthy and live, then the owner of the property onto which the tree falls will be responsible for the damage.

If the tree was dead before it fell, however; then the owner of the property on which the tree stood before the fall will be responsible for the damages that result. Property owners have the responsibility of clearing away dead trees.
In addition, it is important to note that property owners must maintain overhanging branches and encroaching roots. If tree branches and boughs are healthy, then the property owner of the land where the tree stands is not liable for damages that occur upon any adjoining property.
The adjoining property owner can, at any time, trim branches that over-hand onto his or her property, even though the tree is not on his or her land. This includes any other vegetation which has grown onto the adjoining property owner's land.
---
Property Insurance in Florida under § 624.604
Florida Statute § 624.604 states that property insurance, in the state of Florida, can be applied to any and all types of real and personal property.
Property insurance, whether the property is in land, water, or air, can protect against loss or damage from any hazard, be it natural or unnatural.
The insurance may cover the consequential financial amount suffered from the loss or damage to any property covered. Property insurance may also contain a provision for accidental death or injury as part of a multiple peril homeowner's policy.
---
Homeowner's Insurance in Florida
In Florida, there are varying types of homeowner's insurance, which include protections against a slew of different damages.
Each policy will vary, depending on the case at hand. Specific claims may be covered depending on the policy and the type of homeowner's coverage involved:
Homeowner's-2 (HO-2) is broader than an HO-1 policy and usually covers damage from lightning, fire, smoke, wind, some water damage, building collapses, falling objects, electrical damage, and vandalism.
Homeowner's-3 (HO-3) is the special form insurance policy, and covers almost all property damage from all perils, except for those specifically excluded from your coverage.
Homeowner's-5 (HO-5) is the same type of coverage as the HO-3, but also covers all personal possessions.
Homeowner's-8 (HO-8) is a policy for older homes and is similar to an HO-1. This type of coverage is used when the replacement value of the home is more than what the home is worth.
---
Additional Resources
EDIS | Florida Fence and Property Law – Visit this University of Florida IFAS Extension webpage to learn more about Florida fence and property law as it applies to trees and landowner responsibility.

Online Sunshine | Property Insurance – Online Sunshine, the official website of the Florida Legislature, details in full each Florida statute. This webpage lists the entire property insurance statute, and what people can have insured as it applies to the types of damage and coverage.
---
Find an Attorney for Fallen Tree Damage in Sarasota County, Florida
Has a tree fallen onto your property and caused damaged? It is in your best interest to contact an experienced property insurance attorney to provide legal assistance.
Delegating the responsibility of fallen tree damage can be difficult Germain Law Group has years of experience dealing with insurance companies, and knows how taxing a legal case with an insurance company can be.
If you need legal representation in the Sarasota area and these surrounding counties: Pinellas County, Manatee County, Hardee County, Highlands County, or DeSoto County, look no further than Germain Law Group.
Call (941) 316-0333 today to schedule a consultation with Germain Law Group so that you may begin taking steps to fix fallen tree damage.
This article was last updated Tuesday, April 3, 2018.
Meet Our Attorney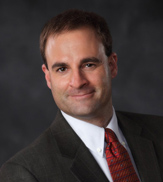 Michael B. Germain
Michael B. Germain is the founder of the Germain Law Group. For over a decade, Michael has been involved in litigating insurance claims and complex commercial matters.
Read More