Member of the Best Attorneys of America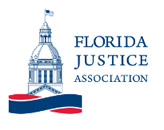 Member of the Florida Justice Association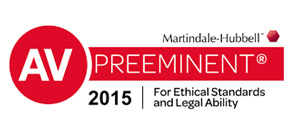 Top Rated by AV Preeminent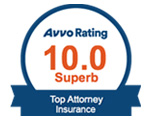 Superb Rated by Avvo

Top Rated by Super Lawyers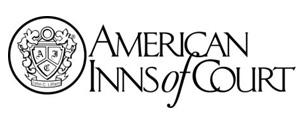 American Inns of Court
›
›
›
Property Insurance: FAQ
Property Insurance: FAQ
Many people have questions about property insurance claims in Florida. These questions often center around the terms of the policy and bad faith practices by major insurance companies.
The attorney at Germain Law Group in Sarasota, FL, helps people in Florida to better understand their insurance policies. He also helps his clients fight to recover the benefits they are entitled to receive under the policy.
Some questions that are frequently asked by policyholders include:
Am I required to have homeowner's insurance?
Are all policies the same?
What does my homeowner's insurance protect against?
How can I tell if I am covered for damages caused by storms, bad weather or other severe weather?
How is the replacement value of my belongings calculated?
Does my policy cover damage caused when a tree on my property falls on my car?
Is my property owner responsible for damage to my personal property if there is a fire?
Is replacement cost the same as the sale price of a home?
If you have a question about insurance law, contact an insurance law attorney in Sarasota, FL. Attorney Michael B. Germain is here to answer your questions and help you obtain justice in your case. Let him put his experience to work for you.
Call (941) 316-0333 today.
---
Am I Required to Have Homeowner's Insurance?
In most circumstances, your home or property that you own is either the largest or one of your largest assets you own, so it is a good idea to pay for coverage even if you do not owe any money on it. If you use your home as collateral or security for a mortgage, home equity or any other type of loan, your lender will require coverage.
---
Are all Policies the Same?
No, all policies are not the same. Insurance policies vary in the extent and vary in scope of coverage for specific or named perils, such as fire or lightning. Although, other insurance policies expand coverage to open perils, which normally excludes floods and earthquakes but have fewer exclusions from coverage. Some policies are designed for condominium owners, and others are designed for renters or tenants.
---
What Does my Homeowner's Insurance Protect Against?
In most circumstances, homeowner's insurance will cover replacing your home and personal property up to certain limits. Most disasters are covered, besides earthquakes or flooding and homeowner's policies do not cover the normal aging of your house.
Homeowner's insurance also may include liability coverage, which covers personal injuries to other people that happen due to a homeowner's negligence. Most homeowner policies will provide coverage for these circumstances:
Loss or damage to your personal possessions, wherever they may be kept;

Damage to your home and other structures on your property, such as a garage, deck or swimming pool;

Coverage of bodily injury to persons injured on your property or whose possessions are damaged on your property; and

Loss of use, which will help pay the cost of additional living expenses incurred when your home is damaged and is not inhabitable until repairs are made.
---
How can I tell if I am covered for Damages caused by Storms, Bad Weather or other Severe Weather?
Damages caused by windstorms, hail, hurricanes, and tornados are covered by all homeowner's policies. Some insurance companies may limit coverage of owners living in hurricane-prone areas. In addition, coverage may be purchased for accumulating snow or ice, but may not otherwise be covered. Flood damage is not covered by any homeowner policy but can be purchased separately if a homeowner resides in a frequent flooding zone and feels it is necessary.
---
How is the Replacement Value of my Belongings Calculated?
The replacement value of your personal property is the amount it would cost to replace it with similar items. To make sure you have enough coverage, create an inventory of all your belongings, including make, model and the price paid for each item. Videotaping your property is a good idea, but a written inventory is usually the smartest approach. Keep your inventory in a safe place in case of a tragedy so you have it on hand and can show or prove you've been keeping track of your items.
---
Does my policy cover damage caused when a tree on my property fell on my property?
No, your policy will not cover your car or any other form of vehicle that is damaged by an object on your property. If you have auto insurance or coverage for the specific vehicle that was damaged, then the policy should cover the damage.
---
Is my property owner responsible for damage to my personal property if there is a fire?
The landlord of the property you are renting is not responsible for personal property that is damaged in a fire. Since the property owner is not responsible for the damages, a tenant should buy renter's insurance, which provides protection against loss or damage caused by fire, severe storms. If you or a guest caused the fire, then your renter's insurance may provide protection for claims filed by others whose property was damaged.
---
Is replacement cost the same as the sale price of a home?
No. Someone could buy a home for $200,000, which would be the selling price, but the cost to build a similar home could cost $400,000, which would be the replacement cost. Replacement cost is the amount required to rebuild a home with the same materials and labor work originally used to build the home. The selling price is pieced together by many different aspects such as depreciation or the condition of the housing market in the area, just to name a few. You should consult an insurance advisor to determine the best coverage option for your situation.
---
This article is last updated on Thursday, February 15, 2018.
Meet Our Attorney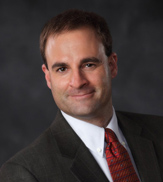 Michael B. Germain
Michael B. Germain is the founder of the Germain Law Group. For over a decade, Michael has been involved in litigating insurance claims and complex commercial matters.
Read More