Member of the Best Attorneys of America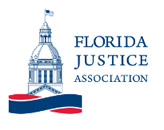 Member of the Florida Justice Association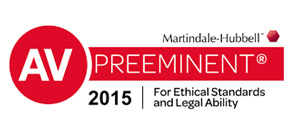 Top Rated by AV Preeminent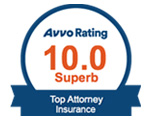 Superb Rated by Avvo

Top Rated by Super Lawyers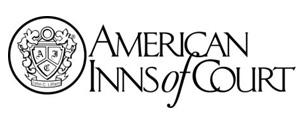 American Inns of Court
Water Damage
In Florida, it is not uncommon for a pipe to burst, a hose to leak or your plumbing to overflow. Wind-driven rain can penetrate the walls of your home or come in through small cracks or crevasses in your roof or around the windows.
A malfunctioning water heater, dishwasher, or clothes washing machine can result in water damage to your home or property.
When these things happen, your insurance policy will most likely provide coverage for the loss and clean up. The issue that often arises after water damage affects a property is that your insurer may attempt to place the cause of damage into one of the many excluded causes for water damage contained in the typical Florida homeowners' insurance policy.
The attempt by your insurance company to place your water claim into an exclusion can lead to a delay in the reimbursement for your loss. Without insurance benefits to repair and restore your property, the damage may worsen or lead to a mold infestation.
Water Damage Attorney for Sarasota, FL
The insurance lawyers at Germain Law Group in Sarasota for water damage claims can assist you after you have made a claim to your insurance provider.
Not only are our lawyers here for legal advice, we can help with any question you may have recovering the money due under your insurance policy after a disaster. Contact Germain Law Group today at (941) 316-0333 to schedule a free consultation to discuss your case and what your next steps should be.
Germain Law Group represents clients and fight insurance companies throughout Sarasota County, FL, including the cities of Sarasota, North Port, and Venice. We also defend and welcome clients from Manatee County, including the cities of Bradenton and Palmetto, as well as from nearby inland areas, including DeSoto, Highlands, and Hardee counties.
---
Sarasota Water Damage Information Center
What to do after water damages your home or property

Filing water damage claims

Water damage claims process
---
What to do after water damages your home or property
After water has damaged your home or property, the first thing you should do is try to stop all water flow and leaks as soon as possible. Take care of any pools or puddles of water that have collected and start drying all the wet areas to help prevent any further damage such as mold.
If this is too difficult, a water extraction company can be called to help clear any excess water and to prevent mold from growing. Make sure to keep the receipts since these are helpful for water damage claims.
---
Filing water damage claims
As soon as you notice the water damage that has affected your home or property, contact your insurance company immediately. Most insurance companies have a toll-free number that policyholders can call to file claims.
Writing a notice to your insurance company can also be a good idea, even though there are several other ideas that can help the process to go more smoothly.
As a policyholder, a very good idea is to review the insurance policy to understand what is actually covered through your insurance. There are websites available that can also provide insurance information for policyholders. You will need to know your policy number when answering questions from the insurance company.
After the water damage has occurred, take pictures and videos because these are also helpful for filing water damage claims. Take the pictures and videos before any repairs have been made so your insurance adjuster can review them.

Do not throw out any damaged property until it is fully documented by the insurance adjuster. The only repairs that are immediately necessary are to prevent further damage to the home. Do not make any large structural changes or permanent repairs until the insurance company has reviewed it.
Make sure to keep a log of all the spending you make for repairs by keeping any receipts. Another good idea to keep a list of all the insurance representatives that you speak to about your water damage claims while keeping any letters or documents that are sent to and from the insurance company.
---
Water damage claims process
After you file your water damage claims, your insurer will should usually respond within 48 hours. Your insurance company will explain the responsibilities to you, the homeowner.
Your insurer will begin investigating any water damage claims you made within 15 days after receiving them in writing. The insurance company will probably contact you to gather additional information regarding the water damage claims.
After your insurer processes your water damage claims, your company has 15 days to either accept or reject your claims. If your insurer decides to cover your claim, they must pay you within 5 business days. If your insurer decides to deny any of your water damage claims, they must explain in detail and in writing of why they denied them.
---
Additional Resources
Report: Florida Water Loss Claims up 46 Percent in 5-Year Period - Visit the Insurance Journal website to read more about how water loss claims in Florida have gone up by 46 percent in the past 5 years. These statistics will show that the more claims that are made, the higher chances are that claims will be denied by insurance companies, ultimately leading to the need for an attorney.
---
Find an Attorney for Water Damage Claims in Sarasota, Florida
If you disagree with your insurer about the amount that was offered in your water damage claim, you have the legal right to get an appraisal of the damage and to hire an attorney. You should call Germain Law Group at (941) 316-0333 about your claim before ordering the appraisal.
Germain Law Group represents policyholders in Florida who have been underpaid for their water damage claims. We will fight and defend anyone in the City of Sarasota, Florida, and throughout Sarasota County, and in the surrounding areas of Manatee, DeSoto, Highlands, and Hardee counties.
Our Sarasota office is conveniently located in the University Commons Office Center at 6151 Lake Osprey Drive, Suite 300, just off Interstate 75 and University Parkway (Exit 213).
Meet Our Attorney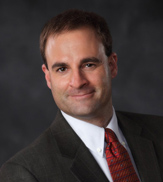 Michael B. Germain
Michael B. Germain is the founder of the Germain Law Group. For over a decade, Michael has been involved in litigating insurance claims and complex commercial matters.
Read More