Member of the Best Attorneys of America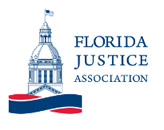 Member of the Florida Justice Association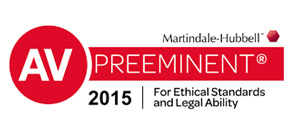 Top Rated by AV Preeminent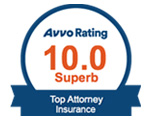 Superb Rated by Avvo

Top Rated by Super Lawyers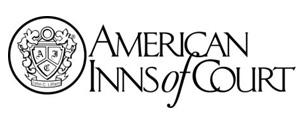 American Inns of Court
Landlord Insurance
When going into the residential rental business, buying a property is only the first step. You must limit your liability if anything goes wrong before and after you lease a property to a tenant. Deciding the right insurance coverage you might need basically depends on a variety of factors.
In Florida, the insurance company may refuse to pay or may unnecessarily delay payout if something was damaged by a tenant or associate of the tenant. This can cause significant expense for the landlord.
If you own a piece of property and plan to go with a basic homeowner's policy, make sure to inform your insurance company that you are renting out the property. If something goes wrong and you did not notify your insurance company about renting out, it is possible that your insurance company can deny your claim, basically because you did not notify them of the tenant or tenants.
Attorney for Landlord Insurance Claims in Sarasota
Michael Germain represents the owners of rental properties whose insurance companies fail to meet the obligations in their policies.
The attorneys at Germain Law Group are experienced in insurance claims by landlords and can assist you with any question you may have. We help landlords with difficulty recovering after a disaster, a lawsuit, a problem tenant or any other matter that insurance should cover.
Contact Germain Law Group today at (941) 316-0333 to schedule a free consultation to discuss your case and the options you may have.
Germain Law Group represents clients and fight insurance companies throughout Sarasota County, FL, including the cities of Sarasota, North Port, and Venice. We also defend and welcome clients from Manatee County, including the cities of Bradenton and Palmetto, as well as from nearby inland areas, including DeSoto, Highlands, and Hardee counties.
---
Information Center for Landlord Insurance Claims in Sarasota, FL
Reasons Landlords Take Out Insurance

Delay or Denial of Landlord Insurance Payout

Finding an Attorney for Landlord Insurance in Sarasota, Florida
---
Reasons Landlords Take out Insurance
The most basic or simple property owner policies usually only cover fire and vandalism, but a property owner can increase their coverage to include coverage for natural disasters and much more.
The most intricate and comprehensive policies cover just about everything except for specific exclusions. Property owners have many reasons to take out insurance including:
Named Perils: Property insurance covers losses due to disasters, like hurricanes or other natural disasters, and other accidents, like fires or floods.
Problem Tenants: When renting a property out, a tenant can or may cause damages to the property itself, inside or out, while living in your unit. If the tenant's security deposit cannot match the amount owed for the damages, then an insurance policy might cover this type of damage.
Lock Replacement: Being a proprietor most likely means that there will be frequent changes to locks, key cards and other access devices. An insurance policy may cover this expense.
Fair Rental Value: Fair rental value coverage can reimburse you for the loss you experience due to a forced evacuation or loss of the use of rental property. A landlord policy may or may not protect you against loss of rental income. If your property is vacant due to damages that have made it uninhabitable, then it is usually covered. If your tenant breaks the signed lease and leaves the property vacant, then it is usually not covered.
Liability: As a property owner, you may have very little control over or little knowledge of who comes in and out of your property. A tenant, a guest or an independent contractor may get injured on your property due to a slip and fall, loose handrail, loose step on a stairwell, as a crime victim or in many other ways. If such a thing were to occur, liability insurance will protect a proprietor from being sued.
---
Delay or Denial of Landlord Insurance Payout
As a proprietor, your insurance company may attempt to deny or delay your payment, which could also be called the "Delay, Deny, Defend" tactic. Your insurance company may claim that the damages are not covered under your policy. For example, they may claim you should use the tenant's security deposit for the loss, even if the loss would not be covered by the security deposit.
If you have recently suffered a catastrophic loss and have a suspicion that your insurance company has not offered to pay you all that you are entitled to under your policy, then you need to do a bit of digging and contact an attorney.
An insurance company's main objective is not to protect the insured, but to protect its profits, and in the case that you are not reimbursed for damages that you are entitled to, then you need to contact a property owner insurance attorney in your area.
---
Additional Resources
Landlord Property Insurance – Visit the Allstate website to read about how landlord insurance can help protect you from many problems that you could encounter. As a proprietor, there are a few additional policies you might benefit from that will protect your property and assets.
---
Finding an Attorney for Landlord Insurance in Sarasota, Florida
If you did not receive the right amount of payout, or if you are having difficulties obtaining the correct payout from your insurance company on your policy, contact the Germain Law Group.
Michael Germain is an experienced and driven attorney in Sarasota who fights for policyholders rights. Call (941) 316-0333 today to schedule a free consultation to discuss your options.
Germain Law Group represents insurance policyholders in Florida, including the City of Sarasota, Florida, and throughout Sarasota County, and in the surrounding areas of Manatee, DeSoto, Highlands, and Hardee counties.
Our Sarasota office is conveniently located in the University Commons Office Center at 6151 Lake Osprey Drive, Suite 300, just off Interstate 75 and University Parkway (Exit 213).
Meet Our Attorney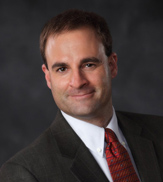 Michael B. Germain
Michael B. Germain is the founder of the Germain Law Group. For over a decade, Michael has been involved in litigating insurance claims and complex commercial matters.
Read More